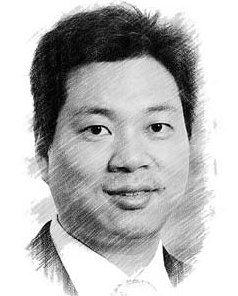 Taken together, the July activity indicators suggest that the Chinese economy, having encountered some sluggishness during the first half, seems to be stabilizing and showing some decent pickup in activity going into the third quarter. This is most notable in the solid expansion in the July industrial output figure.
From the demand side, exports showed some moderate recovery in July, and the steady slowdown in fixed investment growth since early in the year also appears to be stabilizing.
Besides, the solid gain in July imports, especially the pickup in commodity imports (including iron ore and copper), also sheds some positive light on domestic demand conditions.

The July data will remove some of the near-term downside risk to growth. But it remains to be seen how sustainable the pickup in July activity will be in the next few months. Regarding our GDP forecast for the second half, we expect the headline year-on-year real GDP growth rate to be 7.4 percent in the third quarter and 7.0 percent in the fourth. Our full-year 2013 GDP growth forecast stands at 7.4 percent with 7.2 percent in 2014.
Policy uncertainty has been a major driver of market sentiment and economic activity in China, especially in recent months.
In July, the State Council and the Politburo mid-year conferences attempted to restore market confidence via clarifications of economic policies. Premier Li Keqiang reiterated this year's growth target of 7.5 percent and clarified the growth floor at 7 percent. In addition, mini-reform measures were announced to combine the targets of stable growth and economic restructuring.

The nation's economy is transitioning toward a more consumption-oriented growth model instead of an investment-oriented one. However, in July, retail sales growth was softer than expected, probably reflecting the constraint of slower income growth. Urban household disposable per capita income increased at a modest pace of 6.5 percent in the first half, undershooting real GDP growth.
To rebalance the pattern of economic growth, in the short and middle term, the government should solve the main problems, including industrial over-capacity and inefficient investment.
Yuan appreciation has also negatively affected exports since the second quarter.
We suggest the currency should be allowed some depreciation.
Also, policy fine-tuning has started. On the fiscal side, the government is pushing for a compositional shift in fiscal expenditure by cutting administrative public expenditure and increasing spending on social welfare, infrastructure and the service sector.
On the monetary side, policymakers are trying to restore the effectiveness of credit policies by cracking down on speculative activity in the financial sector and guiding banks to lend more prudently and effectively.
In addition, mini-reform measures have been introduced to support domestic demand, such as investments in railways and infrastructure, expansion of VAT reform in the service sector, a tax waiver for small businesses, simplification of investment approval procedures and support measures for exports.
We expect more fine-tuning measures in the coming months. The scale and pace of policy fine-tuning will be important to gauge the growth outlook in the second half, and it will also be indicative of the reform agenda expected to be announced during the third plenary session of the Central Committee later this year.

The biggest remaining challenge for China's economy may be the systemic risks in the financial industry.
In recent years, risks have built up in China's financial sector, amid a boom in non-bank financing. We estimate that total social debt rose to 194 percent of GDP in 2012, compared with 145 percent in 2008. Corporate debt reached 124 percent of GDP in 2012.
Major sources of risk come from corporate debt, local government debt and the spillover from shadow banking.
The financial outlook in China depends on the pace of economic reform going forward.
The dilemma faced by policymakers in China is essentially a trade-off between short-term and long-term financial stability. Active de-leveraging is helpful to contain financial risks in the long term, but overly aggressive de-leveraging could cause a hard landing and trigger an abrupt crisis.
But bank insolvency is not an immediate risk, and China should pursue structural reform to avoid a repeat of Japan's experience. It means that the delay in structural reform may delay a financial crisis for an extended period, but this comes at the cost of "zombie banks" and "zombie companies", declines in competitiveness and a continuous slowdown in economic growth.
-----Zhu Haibin
chief economist in China at JPMorgan Chase & Co