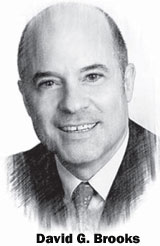 Over the past 10 years, China has made tremendous achievements in economic growth and social development.

We have seen a clear trend that the country will focus more on a faster shift away from the "export- and investment-driven" growth model to a more balanced approach, including a major focus on driving domestic consumption.

We are also glad to see that China will put more emphasis on living standards - health care, education, rural development, social insurance and environmental protection - and will attach great importance to food safety.

As a leading beverage company, Coca-Cola is committed to upholding the highest safety standards and providing world-class products to the Chinese market.







Premier Wen Jiabao pointed out in his last government work report to the top legislature that "unbalanced, uncoordinated and unsustainable development remains a prominent problem".

As China continues to strengthen its innovation capabilities, optimize and upgrade its industries, and transform the country's economic growth pattern, we are confident that the country will be on the right track for sustainable growth.





We are proud that Coca-Cola was one of the first foreign companies to come to the Chinese mainland market, in 1979.
Today, China represents Coca-Cola's third-largest market in the world, and we see tremendous growth opportunities and are looking to ensure we can continue to provide the best products to our customers here.
Overall, we believe it has become easier to do business in China as the country has integrated with the world economy.
We expect better transparency in laws and regulations and more flexibility in choosing business structures and partners, placing more requirements on companies but also creating a more predictable business environment.


We believe that lots of multinational companies' business interests in China reflect China's "balanced growth" development strategy.
Coca-Cola has always been honored to be part of this great nation's business, cultural and social landscape.
We hope the country will continue to encourage efforts to speed up its globalization process, which will benefit all Chinese people.
In every market where Coca-Cola operates, including China, we are committed to investing locally, producing locally, hiring locally and acting responsibly in the communities where our businesses are located.
One challenge we at Coca-Cola are helping to address is that of growing the economy in a sustainable and environment-friendly way.
We believe that embedding sustainability into our strategy, operations and investment plans is part of our mission to inspire moments of optimism and happiness, and create value and make a difference to everyone we touch.
Hence we also welcome the opportunity to work with the Chinese government to explore policy options to encourage innovation investments.
----- David G. Brooks
President of COca-Cola Greater China and Korea