Economy 'no house of cards'

As the Chinese economy edged into bear-market territory, analysts across the world have been beside themselves to be the first to say 'I told you so'.
It was always known that there would come a point where economic development would slow and the need for restructuring the economy would become paramount.
Despite the doom and gloom that resurfaces sporadically, there are signs which show this complex system, built over the last three decades, is significantly more robust than commentators give credit for, it is much more than a house of cards built on shaky foundations.
This is said based on the views one can collect from the credible sources of China insight. One example was a forum I attended recently in the leafy surroundings of the Business School of the University of Sichuan, jointly hosted by the Harvard Alumni Club of Beijing and the Harvard Business Review and sponsored by FleishmanHillard China, the Chinese division of the international communications firm.
Three factors were identified as key to the reshaping of China's economy, or to the country's attempt to overcome its barriers to long-term sustainable development and usher in an economic model that puts consumption at its heart.
New consumers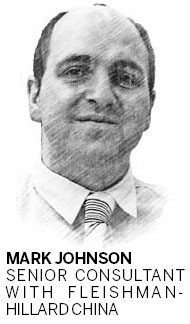 First of all, businesses need to refresh their understanding of the Chinese consumer. The country's swelling urban middle class, as FleishmanHillard China's President Li Hong pointed out, is markedly apt now because of the expansion of the Chinese online selves, especially within the rapidly expanding mobile market.
These "new consumers" are the ones who are constantly connected, constantly giving feedback, and at all times shaping the relationship with products and companies.
Look no further than the astounding success of companies like Alibaba Group to understand the opportunities that exist within this field. In order for Chinese and foreign companies to provide the Chinese economy with the consumers it desires, they will have to buy into the notion of social listening, using big data to understand the fluid nature of the new consumers.
In doing so they will open up to a world where this real time interaction, built on a foundation of data analytics, enhances both interaction and experience. This experience is supported by a greater flexibility in what brands can do to communicate their message.
The idea of expanding what a brand can do to communicate its message will prove very important for businesses to serve China's new consumer, as Xiaohua Deng, chief marketing officer of Li Ning Co Ltd, a Chinese sportswear maker, said.
Doing so, international firms, according to Davide Lake, director of public policy at General Motors Co, can also tap more effectively the potential in the Chinese economy over the next decade despite some of the difficulties that will have to be overcome. Indeed, success will not come along if businesses fail to understand the core focus must be their audience, and fail to communicate with them in their new ways of life. In a world that has been moving towards a two-way communication process, between consumer and brand, businesses must be prepared to put this at the center of everything they do.
New management
Businesses will have to be smarter in managing their daily operations and innovation. Essentially, balancing the economy also means getting smarter - smarter with how innovation is central to a business model, smarter with how we set out our operational levers, and smarter with how we tackle difficulties within an industry.
Don't miss:
No return in nation's economic transition