Related publication: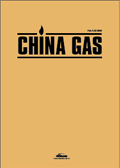 Sinopec Group, China's second largest oil company, yesterday agreed to buy the Geneva-based oil and gas producer Addax Petroleum Corp for $7.3 billion, in a bid to tap oil reserves in West Africa and the Middle East.
Sinopec Group made the deal through its subsidiary Sinopec International Petroleum Exploration and Production Corp (SIPC). The company offered to pay C$52.80 ($45) per share in cash for the takeover, the Beijing-based Sinopec said in a statement yesterday.
"The deal will enable SIPC to achieve its strategic objective of building a stronger presence and operations in West Africa and Iraq, accelerating its international growth strategy as well as optimizing its offshore oil and gas assets portfolio," said the statement
.

..
The full text is available in the July Issue ofChina Gas. Please visit E-shop (http://eshop.chinadaily.com.cn/)for more subscription details.