China's property investment up 16.2% in 2012
Updated: 2013-01-18 10:46
BEIJING - Investment in China's property sector rose 16.2 percent in 2012 from a year earlier to 7.18 trillion yuan ($1.14 billion), said Ma Jiantang, chief of the National Bureau of Statistics, at a press conference on Friday.
The growth rate was 11.9 percentage points lower than the level in 2011, he said.
Full-year investment in residential housing registered an increase of 11.4 percent from the same period the year before, down 18.9 percentage points from 2011.
In 2012, construction began on 1.77 billion square meters of housing, down 7.3 percent from the 2011 level.
Sales of commercial housing rose 1.8 percent to 1.11 billion square meters in 2012 year-on-year, down 2.6 percentage points from that of 2011, said Ma.
Meanwhile, the volume of commercial housing sales climbed 10 percent to 6.45 trillion yuan in 2012, down 1.1 percentage points from 2011.
A total of 364.6 million square meters of commercial housing were held for sale, up 27 percent year-on-year, said Ma. The figure declined 6.1 percentage points from the previous year.
More Chinese cities saw home prices rise in December, with 54 of a statistical pool of 70 major Chinese cities recording higher new home prices than a month earlier, up from 53 in November, according to the NBS.
Special Coverage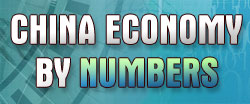 Related Readings
Large property developers to take bigger market share

China's property tax trial expansion in doubt

Researcher plays down profit potential in property market

Property developers' sales see solid growth in 2012

Property curbs to stay in place for 2013