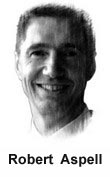 China is putting noticeable efforts into rebalancing its economy. As we know, that is about realigning the reliance of growth away from heavy capital investment with an intense focus on infrastructure to a more domestic consumption-driven growth While facing the intersecting social, environmental and economic problems as well as a sluggish global economy, the challenge is how to manage this transition to avoid instability in society and the country.
To the question of which reform should be addressed first, we believe that "accelerating the integrated system of urban-rural relations" is of key importance because it requires many important concerns to be managed, such as economic restructuring, rural-urban balance, agricultural modernization, non-agricultural economy development, as well as environmental issues.


A number of new reforms announced at the Third Plenum (of the 18th Central Committee of the Communist Party of China)
are very encouraging, such as the acknowledgment of the market's decisive role in allocating resources, transforming government functions and the improvement of the macro-regulatory system and governance.
So, fundamentally, we hope the reforms will provide the catalyst to shape a transparent, fair, healthy and sustainable business environment To us, this is a great opportunity because this will allow Cargill to utilize our key strengths as we continue transferring our best technologies and management systems to China.
Urbanization is another opportunity. The growing demand for safe, high-quality and nutritious food is a significant and irreversible trend that will support our growth in China.
As Chinese people's incomes continue to grow, diets will continue to evolve with increased consumption of protein for instance.

Since our entry into China in 1974, we have been committed to growing together with our customers, the industry and the country. We now operate more than 50 facilities and can count on 8,000 highly engaged employees in China.
Noticeably, China is moving away from export-driven growth to one led by domestic consumption.
This is particularly good news for Cargill because our investment strategy in China has been and will largely continue to be focused on serving the needs of our Chinese customers.



The Chinese government's focus on addressing environmental problems will increase our confidence in further investment There is no doubt about that.
Cargill adheres to all environmental regulations in China. We also invest several millions of dollars every year in China to improve our energy efficiencies.
 
----- ROBERT ASPELL
PRESIDENT, CARGILL CHINA