Related publication: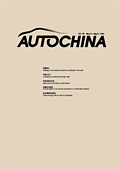 Even after a series of embarrassing recalls last year, Toyota Motor's (TM) Lexus managed to remain the No. 1 luxury vehicle maker in the U.S.—a spot it's held for 11 years running. In China, however, it's an also-ran. Lexus sold just a fifth of luxury leader Audi's tally last year in the world's biggest car market. It also trails BMW and Daimler's Mercedes.
To bolster Lexus's standing in China, Toyota is turning to the feature that cemented its early success in the U.S.: extreme customer service. Showroom amenities such as cappuccino machines, Wi-Fi, Lego tables for the kids, and airport shuttles for busy executives dropping off their cars for servicing—now-standard touches among luxe brands in America—took root in Lexus's signature tan and black dealerships in the U.S. during the 1990s.
To learn the latest in consumer coddling, Toyota is embedding two Chinese managers at Lexus's U.S. headquarters in Torrance, Calif. They'll stay a year to learn all aspects of the luxury brand's operations, rotating through sales, marketing, and customer service. Then they'll return to instruct Lexus colleagues back home. "The U.S. is the most sophisticated auto market in the world...
The full text is available in the April Issue ofAutoChina. Please visit E-Shop for more subscription details.