Related publication: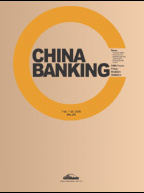 City commercial banks in China are set to slow down their regional expansion this year, even though the banking regulator has not officially forbidden such moves.
Liu Mingkang, chairman of the China Banking Regulatory Commission (CBRC) told an industry forum in a statement that city commercial banks should focus on their own markets of origination, prevent risks and improve services.
Yan Qinmin, assistant to the CBRC chairman, told the forum that city lenders should conduct prudent expansion, but didn't disclose if a new regulation raising the assessment standards for city bank interregional development is to be issued.
It's also said in March that the regulator may unofficially suspend approving city lenders' expansions outside their provinces of registration during a reassessment of the interregional development of such banks.
The CBRC may undertake a reassessment of the operations of banks' interregional branches five years after the regulator approved the first interregional expansion of city banks in a bid to contain risks...
The full text is available in the April Issue ofChina Banking.Please visit E-Shop for more subscription details.