Related publication: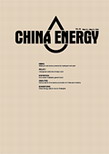 The Chinese government is considering stricter approval rules for wind power projects to cool heady growth in the sector, according to a Chinese newspaper.
Following a report that the country had overtaken the United States in installed capacity, the China Securities Journal said the national energy administration was considering tighter procedures that would include requiring local governments to get the written approval of the National Energy Bureau before going ahead with wind projects with installed capacity of less than 50 megawatts (mW).
The report did not disclose the name of the sources.
"Analysts pointed out that it is hoped that this policy will cool the current excessively fast growth of the wind power sector," the report quoted the Chinese-language newspaper as saying.
Up to now, local governments have merely had to report to central auth
orities plans for wind projects of less than 50 mW, not gain their express permission.
Local officials keen for a piece of the potentially lucrative sector have often used that loophole to skirt approval barriers by nominally breaking up bigger wind projects into...
The full text is available in the April Issue ofChina Energy. Please visit E-shop for more subscription details.