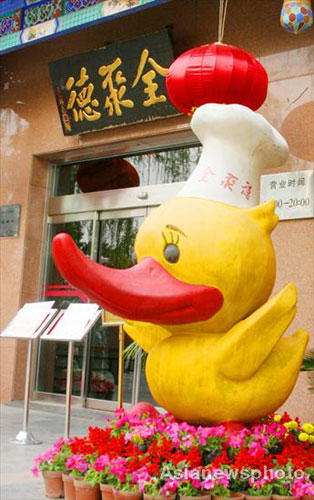 Chinese roast duck restaurant company Quanjude published its financial report for the first half of 2010 yesterday and stated that its net profit increased by 23.78 percent to 52.26 million yuan from a year earlier.
The company's total revenues for the first six months jumped 13.86 percent year on year to 612 million yuan, according to the its interim report.
The report also said that earnings per share rose 23.81 percent year on year to 0.37 yuan.
The company said the rising price of ducks and feedstuff are of the factors which affected its net profit growth. It is expected that the change of the net profit for the first three quarters will be less than 30 percent.