Less stuff, more happiness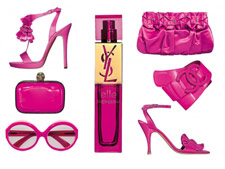 As the months passed, out went stacks of sweaters, shoes, books, pots and pans, even the television after a trial separation during which it was relegated to a closet.
Eventually, Tammy Strobel and her husband Logan Smith, both 31, got rid of their cars, too.
Today, three years after the couple began downsizing, they live in Portland, Oregon, in a studio with a nice-sized kitchen. They have money to travel and to contribute to the education funds of nieces and nephews. And because their debt is paid off, Ms. Strobel works fewer hours, giving her time to be outdoors, and to volunteer, which she does about four hours a week for a nonprofit outreach program called Living Yoga. [Full story]
Everybody wants luxury, but not at any price
If you've ever walked into any of the familiar looking Western luxury brand stores around Beijing, chances are you've walked straight back out again when noticing the less familiar prices.Luxury goods are unbelievably high-priced in Beijing, due to a combination of high tax and store owners desperate to exploit the immodest egos of Beijing's new money.
Foreign luxury items are subject to a significant tax on entry into China, aimed at redistributing wealth and, judging by the sales figures, this must be a huge amount. [Full story]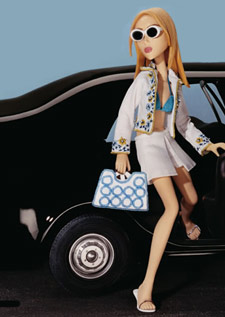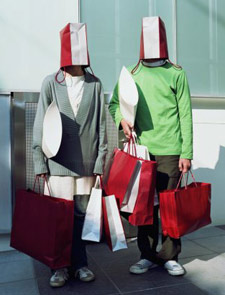 Luxury goods can't buy happiness
China now accounts for more than a quarter of the world's purchases of luxury goods.
At this pace, it will soon bypass the US to become the top market for such products after Japan, even though its per capita income is still much lower than in America.
Indeed, according to Du Junfei, a professor of Nanjing University, while purchases of luxury goods amount to 4 percent of consumer's assets worldwide, the figure in China is as much as 40 percent or higher. [Full story]
Is the fashion industry eco-friendly? No
I was a fashion writer for a couple of years, but the luxury industry could neither make me fall in love with it nor respect it.
The first reason is obvious: astronomical prices. But the second reason, environmental unfriendliness, which deserves more attention.
Fashionists may argue that I'm not aware of the eco-fashion products that have hit the market one after another recently. The famous "I am not a plastic bag", jeans made from organic cotton and clothes made from garbage bags are just a few examples, they would say. And then, of course, they would mention charity donation programs held by big brands to help the impoverished people and protect endangered animals. [Full story]