China National Petroleum Corp (CNPC) signed a strategic cooperation agreement with China Resources Group Co (CRC).
Related publication: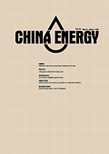 The two companies pledged to become partners in city gas supply, oil distribution, gas-powered electricity generation, engineering construction and overseas investment projects, according to the agreement.
"The strategic agreement between CNPC and CRC marked a new stage for the two companies' cooperation," said Jiang Jiemin, CNPC's general manager.
Observers said the formal agreement indicated that the two giants in the upstream and downstream gas industry had successfully formed an alliance to jointly develop the urban city gas supply market in the future. Their cooperation might change the current gas market structure and impose pressures on other domestic gas distributors...
The full text is available in the June Issue of China Energy. Please visit E-shop for more subscription details.