HELSINKI: Want to talk more? Keep pedaling, says Nokia.
The world's largest mobile phone maker on Thursday launched four low-priced handsets and a recharger that can be connected to a bicycle's dynamo which charges when the wheels turn.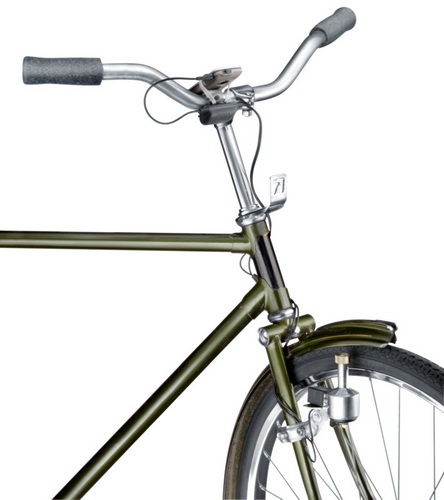 A Nokia bicycle charger kit is seen in an undated handout photo released in Helsinki June 3, 2010. Nokia Oyj introduced a bicycle charger on Thursday. [Agencies]
The bicycle charger kit and handsets - some with a standby battery time of up to six weeks, FM radio and flashlights - are aimed at users with limited access to electricity.
The new devices will be available during the second half of the year, priced at between 30 and 45 euro ($36-$55).
Related readings:


 Chines mobile phone users hit 786.5m in April


 UN: 4.6b mobile phone subscriptions worldwide


 Nokia targets low-end users 

 Nokia wins China deals worth over $2b
The bike kit has a charger, dynamo and a holder to secure the phone to the bicycle. The dynamo - a small electrical generator - uses the movement of the wheels to charge the handset through a standard 2mm charging jack used in most Nokia handsets.
It cuts off at speeds lower than 6 kilometer per hour and higher than 50 kilometer per hour.
The price of the kit in emerging markets starts at 15 euro ($18), and likely will cost more in other markets, Nokia said.