Air China, which gained control of Shenzhen Airlines last month, has selected a new head for the smaller carrier.
Related publication: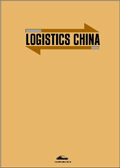 Feng Gang, former vice-chairman of the board and president of Shandong Airlines, is likely to be named the new president, or general manager, of Shenzhen Airlines although the appointment has to win approval from the board first, arccording to the Jinan-based Shandong Airlines.
The move is seen as the beginning of a management reshuffle at Shenzhen Airlines after Air China increased its stake in the company from 25 percent to 51 percent through a 682 million yuan ($100 million) investment last month.
Air China, which also holds a 64.8 percent stake in Shandong Airlines, confirmed that Feng had resigned as vice-chairman of the board on April 12.
"That means Air China intends to strengthen its control over Shenzhen Airlines," an analyst said. "Although neither its total assets nor business scale reaches half of Shenzhen, Shandong Airlines is growing fast."
The analyst added that the appointment also showed Air China had yet to build enough trust in the current leadership of Shenzhen, China's fifth-largest air carrier.
Fan Cheng, Air China's vice-president was named Party secretary of Shenzhen Airlines on Dec 1, 2009, and is now in charge of the daily operations of the airline.
More logistics news and reports are available in the April Issue of Logistics China. Please visit our E-Shop for more subscription details.