AVIC Commercial Aircraft Engine Company has kicked off a global search of engine suppliers for China's first indigenously-made jumbo plane, the C919.
Related publication: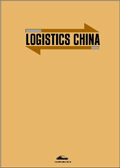 The company aims to determine the first batch of major potential suppliers within the year.
An expert panel will be organized this month to evaluate domestic suppliers first, the company said.
Last year, Commercial Aircraft Corporation of China Ltd, which is in charge of the C919 passenger airplane program, picked CFM International as its only foreign supplier for engines on the C919.
That doesn't mean there is no need for developing home-made engines for the large passenger aircraft, according to Zhang Jian, general manager of AVIC Commercial Aircraft Engine.
Zhang said it was just a matter of time for home-grown engines to be used on the jumbo plane.
The C919, a 168-190 seat narrow-body aircraft similar to the Airbus A320 family and Boeing 737, is scheduled to make its maiden flight in 2014 and go into commercial operation in 2016.
More logistics news and reports are available in the April Issue of Logistics China. Please visit our E-Shop for more subscription details.