China National Petroleum Corp (CNPC) has announced it would withdraw from the profitable commercial real estate business, China Business News reported on Wednesday.
CNPC issued a notice on March 29, urging enterprises and institutions under it to strengthen fund management and prevent their funds from investing in the real estate industry.
Related publication: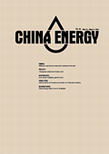 A publicity head with CNPC told the paper in an interview that the pullout would target the commercial real estate business with the aim of making a profit.
Last year, CNPC made quite a stir when it was reported to have team-purchased eight buildings in Beijing Sun Star City at an extremely low price.
The State-owned Assets Supervision and Administration Commission announced in February that the 78 State-owned enterprises (SOEs) with no core businesses in the real estate industry would gradually withdraw from the business...
The full text is available in the April Issue of China Energy. Please visit E-shop for more subscription details.