Related publication: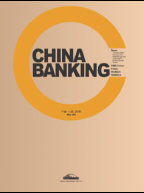 There is no demand to issue new policies for house loans for the moment, a central bank vice governor said.
China's central bank will pay close attention to the effects of related policies on the real estate market, said Su Ning, vice governor of the People's Bank of China. Surging home prices will affect commercial banks' credit risks, but lenders could adjust their interest rates based on the benchmark interest rate, he said.
Investment and speculation easily lead to housing price rises, according to Su. Curbing housing investment has become one of the most important measures to control home prices. The State Council, China's cabinet, issued a notice on Jan 10, that the down payment for families applying for a loan to buy a second house should be no less than 40 percent.
Su Ning said that home market trading volume has declined as loan policies tightened. He added that the central bank had noticed that some commercial banks tightened mortgage loans and hopes that would curb home investment and speculation effectively...
The full text is available in the March Issue of China Banking.Please visit E-Shop for more subscription details.