Related publication: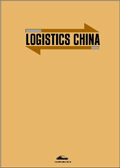 China Express Consulting Website, a website providing consultant services to courier firms, predicted that China's private courier enterprises will decrease by 30 percent in 2010.
The new round of restructuring in China's express delivery business was triggered by the bankruptcy of Shenzhen private courier company DDS, which reflected problems across the sector, industry insiders said.
Problems
An industry insider surnamed Ma attributed the shutdown and unhealthy development of courier companies to four major reasons - decreasing year-on-year profit rates, lack of highly qualified staff, poorly-managed family-based operations and franchise problems.
Private couriers usually adopt a low-price strategy to compete with rivals, which has led to the decrease in profits. As oil and labor costs increase, companies using this strategy suffer greater losses as their business expands.
The threshold for setting up a delivery company is low, which has often resulted in unsatisfactory service. The new Post Law released in 2009 is aimed to fix that, but the situation is yet to improve.
Though private couriers have taken 70 percent of the market share, their survival is still being threatened by domestic and foreign giants...
The full text is available in the February Issue of Logistics China. Please visit E-Shop for more subscription details.