Related publication: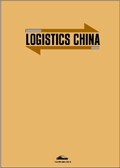 China should set up a comprehensive transportation system and develop multimodal transport as part of the efforts to modernize its logistics industry and attain the country's goals on cutting green house gas emissions, an official with the Ministry of Transportation said.
Cai Yuhe, deputy director-general of the ministry's planning department, made the remark at the 7th Chinese Logistics Entrepreneurs Forum in Zhengzhou, capital of central China's Henan province.
The transportation industry, with operating vehicles accounting for only some 5.5 percent of all motor vehicles in the country, guzzles over 30 percent of China's total petroleum consumption. As China recently committed itself to reducing energy consumption per unit of GDP by 40 to 50 percent by 2020, more stringent requirements are set to be imposed on the transport sector to cut energy consumption and reduce green house gas emissions.
Cai said China faces several major challenges in constructing a comprehensive transport system and developing modern logistics...
The full text is available in the December Issue of Logistics China. Please visit E-Shop for more subscription details.