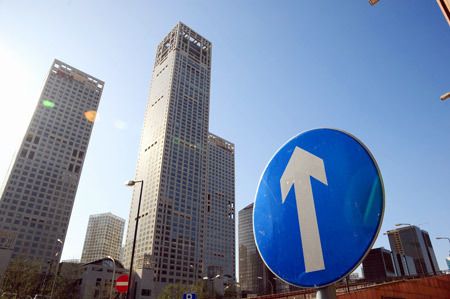 A CASS report says housing price could keep rising next year. [China Daily]
The ranking of Chinese cities in terms of housing investment potential, recently released by the Chinese Academy of Social Sciences, has made me feel uncomfortable.
It is clear that CASS experts and academics are fee to shift their research interest to such a hot topic as real estate.
But their top priority should be on the reason why the housing prices in China are hovering at high levels, and they should spend more time discovering ways of lowering living costs in cities.
They should not have made such a list to synchronize with the strategies of real estate developers.
Related readings:


 China's housing prices expect slight dip in Q4


 Housing: a problem too big to tackle


 China's preferential housing policy may cease at year-end: official


 Housing resale numbers slide 24%
I wonder what stance CASS was taking when it announced this list. Was it encouraging "hot money" to continue to flow into those selected cities, which may further intensify housing speculation as well as raising local housing prices?
Or was CASS hinting to those potential buyers to act before prices rise even higher? Perhaps, worse than that, is the idea that CASS was simply advising those cash-rich investors of guaranteed returns if they buy houses in those cities on the list.
Regardless of their intention, the consequences of publishing the list will hinder both the central government and some local governments as they try to lower housing prices.
It is my opinion that the CASS ranking has insensitively ignored public concerns. We should ask CASS, who were you speaking for?
Wang Yi
(Excerpts of a comment published in Mirror Evening News on Nov 17.)