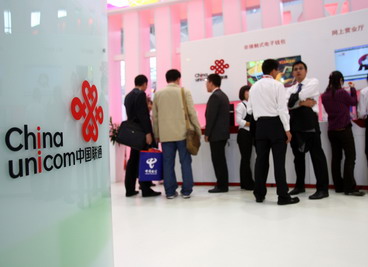 China's smaller telecom operator China Unicom will pay 6.43 billion yuan ($939 million) in cash to buy fixed-line assets from its parent company and China Netcom.
Related readings:


 China Unicom to test 3G network in seven cities


 China Unicom merges with China Netcom


 Regulator approves merger of China Unicom and China Netcom


 China Telecom plans 80b yuan upgrade of CDMA network

The deal is part of China's telecom industry overhaul launched in June, which is aimed to break China Mobile's monopoly and speed up the pace of rolling out third generation (3G) mobile phone service in the country.
China United Telecommunications said in a statement that it will acquire China Netcom's fixed-line assets in 21 provinces and cities in southern China, as well as cable assets in northern China. The company will also buy out three subsidiaries of its parent company China Unicom Group.
The purchase will be funded by China Unicom's own capital, according to the company.
China Unicom overtook China Netcom earlier this year as part of China's telecom restructuring. In July, the company sold its CDMA business to China Telecom. The three companies are still under assets transferring.
By October, China Unicom had 132 million users, while China Telecom and China Mobile had 28.4 and 443 million subscribers respectively.
China Unicom will be granted a 3G license based on WCDMA standards, which could be launched as early as this month.