It is widely recognized that Judaism and Jewish culture is one of the major sources of Western civilization. But it was little known in China some 20 years ago, even in academic circles.
However, there has been a surge in Jewish studies in China since the 1980s with over 100 scholars doing work in the field.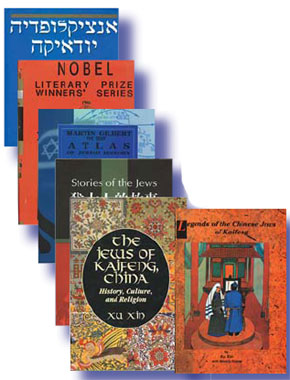 Much of this can be attributed to the efforts of Xu Xin, a professor in the department of religious studies and dean of the Institute of Jewish Studies at Nanjing University, and president of the China Judaic Studies Association.
Xu first became interested in Jewish culture in the late 1970s when he became a faculty member at Nanjing University.
He became particularly interested in American Jewish literature after Saul Bellow won the Nobel Prize in literature in 1976 and Isaac Bashevis Singer took the prize in 1978. He then began to offer courses on American Jewish writers.
But it was after Xu met James Friend in 1985 that he stepped onto the fast track of research in Jewish studies, which made him one of the pioneers in the field in China.
James Friend, a Jewish professor from Chicago State University, came to teach at Nanjing University that year and was surprised to find a Chinese scholar teaching a course on American Jewish writers. The two became fast friends.
The next year, Xu was invited to teach at Chicago State University. There he got to know many Jews and learned a great deal about Jewish culture by reading, attending lectures, talking to people, and generally observing.
"My two-year stay in the United States laid a solid foundation for my future research of Jewish studies," Xu said.
He returned to China in 1988 and launched the China Judaic Studies Association in 1989. Shortly after China and Israel established diplomatic relations in 1992, he founded Nanjing University's Institute of Jewish Studies.
"Once I had made up my mind to dedicate myself to Jewish studies I found there was so much to do. I decided the best way to start was to edit a reference book of Judaica for Chinese scholars," Xu said.
He started work on the Chinese edition of Encyclopedia Judaica immediately and had it published in 1993, by the Shanghai People's Publishing House.
Over the past 16 years, he has published trail-blazing books on various Jewish subjects, including Legends of the Chinese Jews of Kaifeng (1995, in English), Anti-Semitism: How and Why (1996), A History of Western Culture (2002), The Jews of Kaifeng, China: History, Culture, and Religion (2003, in English) and A History of Jewish Culture (2006). He is also the author of numerous articles and essays on Judaic topics published in both domestic and international journals.
Research and lectures
While he has been working earnestly on Jewish studies, he has also traveled far and wide, teaching, doing research and giving lectures.
Since 1995 he has served as visiting scholar or speaker at Harvard University, Yeshiva University, Yale University, University of Chicago, the Hebrew University of Jerusalem, Bar-Ilan University, Tel Aviv University, Haifa University, University of Pennsylvania, The UCLA, Stanford University, City University of New York, Northeastern University, Northwestern University, just to name a few, and various Jewish organizations and institutions across the United States.
He initiated MA and Ph D programs on Jewish history and Judaism at Nanjing University and supervises 15 graduates at present, teaching courses on the Bible, Jewish culture and world civilization, Jewish history and the Holocaust.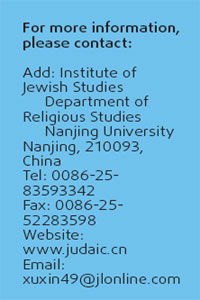 Xu organized a number of three-week-long workshops on Jewish history and culture for Chinese college teachers and researchers in 1997, 1999 and 2002. Scholars from the US and Israel were invited to teach at the seminars.
"I hope the three-week-long workshops would present reliable, unprejudiced and accurate information on Jewish history and culture to Chinese professors of world history or Western civilization so that they could incorporate the relevant information in the courses they teach at their home institutions," Xu said.
He also said that he hoped Jewish studies in China would progress and yield more research achievements, so that Chinese can learn lessons from the Jews as to how to engage with the modern world without losing their unique heritage.
In 1995, Xu was honored with the "James Friend Memorial Award." In 2002, Bar-Ilan University's Board of Trustees and Senate in Israel awarded him the degree of Doctor of Philosophy, Honoris Causa in recognition of the extremely important work he has done on promoting the study of Jewish subjects in China.