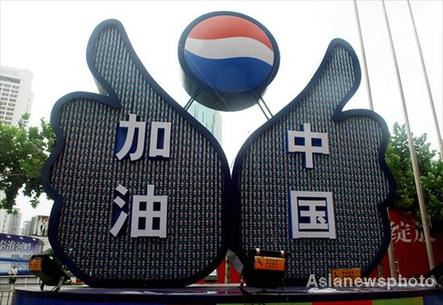 PepsiCo Inc, a US-based food and beverage company, said on Monday it plans to invest $1 billion in China over the next four years, as part of the company's strategy to expand in emerging markets.
PepsiCo's investment in China will fund a variety of major capital programmes to expand manufacturing capacity, particularly in interior and western areas, said Indra Nooyi, PepsiCo's chairman and chief executive officer, who is in China this week.
"This is our largest investment in China in the nearly 30 years we have been doing business here, and it is consistent with our broader global strategy of investing in high-growth developing markets," Nooyi said in a statement.
The combined investments are expected to create thousands of new jobs in China, where PepsiCo and its bottling partners already directly employ more than 22,000 people.