Shareholders of China Vanke Co, the country's largest publicly traded property developer, have approved a decision to spend 100 million yuan to rebuild homes in quake-stricken Sichuan.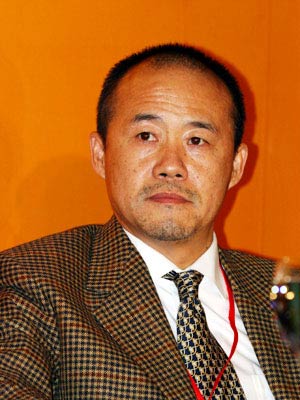 Wang Shi
The company has been under fire from netizens since the earthquake after Wang Shi, its high-profile chairman, announced the real estate giant would donate 2 million yuan to the quake-hit areas and told his employees not to donate more than 10 yuan.
In the face of the ensuing barrage of criticism by the media and netizens, Wang apologized on his blog. At yesterday's meeting, he apologized to shareholders as well: "I want to apologize unconditionally to all shareholders, I won't try to defend myself."
Wang also admitted his comments about quake donations have damaged Vanke's brand image and he was sorry for that.
As a lesson from this episode, Wang said, Vanke would have a spokesperson in the future and try to desist from doing anything that hits its share prices, as it did this time.
"If Vanke's performance suffers because of my personal comments, I will resign immediately," said Wang.
Some shareholders, however, worry the apology may have come too late. "As a public figure, he should learn from this experience," said a shareholder who preferred not to be named.
Analysts said the meeting and Wang's apology will take some pressure off Vanke.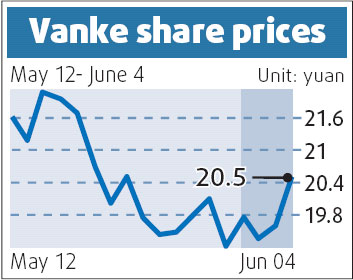 "It is not easy for a public figure like Wang Shi to apologize - either in public or in front of shareholders," said Zhang Luan, an analyst from Haitong Securities. Zhang said the decision of the shareholders to clear the funding also reflects the company's determination to contribute to the relief work in a big way.
Vanke's investments in Sichuan will be made over the next three to five years, Vanke had said in a previous statement to the Shenzhen Stock Exchange.
The May 12 earthquake in Sichuan province destroyed 5.4 million homes and damaged 21.4 million, according to the Ministry of Civil Affairs. More than 12 million people left homeless by the earthquake will have to be relocated.
"Vanke may build anti-quake homes there to broaden its property development," Bloomberg quoted Liu Xihui, a real estate analyst at Pingan Securities Co, as saying. "More developers may follow suit."
Vanke rose 4.7 percent to 20.5 yuan in Shenzhen trading on Wednesday. The stock has dropped 29 percent this year after almost tripling in 2007. Trading was suspended yesterday because of the meeting.