China's telecom industry will undergo a reshuffle in the near future as the government is expected to release the long-awaited license for third generation (3G) technology and restructure the major wireless and fixed-line carriers later this year or next year.
As one of the world's major providers of code division multiple access (CDMA) technology, Qualcomm Inc's earnings have grown steadily in recent years as a result of the rise of Chinese telecom manufacturers like ZTE and Huawei. This has made China Qualcomm's second largest market after South Korea. The company expects to see significant growth in coming years as China kicks off its 3G market.
Sanjay Jha, Qualcomm's chief operating officer, shares his views in an interview with China Daily reporter Wang Xing.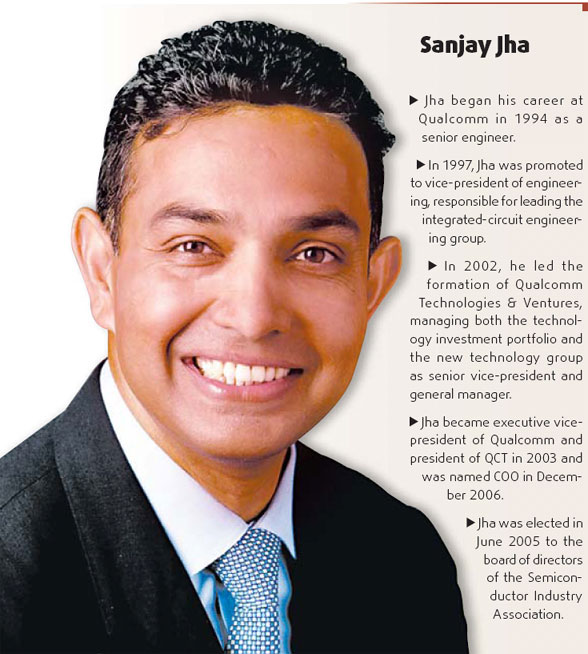 Q: What's your perspective on China's upcoming 3G market and when do you expect an explosive growth of Chinese 3G users?
A: I think it has very good growth potential and that it will be good for the consumers, carriers, infrastructure and handset manufacturers. I also think it will be good for the software ecosystem here to develop new applications and services.
China will see explosive 3G user growth when there is very good network coverage, very good applications and when device prices come down. One of the advantages of China being a little late on 3G is that these problems are being addressed quite well, so there are lots of applications already being developed and handset prices are already coming down. New services and applications are almost always the driver for new technologies.
Q: ZTE and Huawei have seen rapid growth over the last few years and it's understood that Qualcomm has had a role in their success. But many also say that Qualcomm's high royalty fees have become a hindrance to their further development. Is that so?
A: I'll give you an example. When we first started working with Samsung and LG in Korea, they were not into wireless communication at all. Samsung was making radios and LG was making white goods, but now they are No 2 and No 4 handset manufacturers.