China National Petroleum Corp (CNPC), the nation's largest oil producer, plans to build two refineries in Shandong and Yunnan to boost its capacity.
Related readings:


CNPC teams with Chevron to develop gas field


CNPC may buy out city lender


CNPC invests in ethanol

Sinopec, CNPC suspend oil wholesale
CNPC will build the Shandong project in the coastal city of Weihai, near the Qingdao refinery of the nation's largest refiner Sinopec, a company source told China Daily.
The Yunnan project will be located in Kunming, capital of the province, said the source, who declined to be named.
Each plant will have the capacity to process over 200,000 barrels of crude oil per day, he said.
The two projects will boost the company's refining capacity in the two provinces, where Sinopec has large projects, he said.
Earlier this month, CNPC signed agreements with the two provinces respectively. "CNPC will have all-round cooperation with Shandong on large projects and oil and natural gas sales network," the company said in a statement.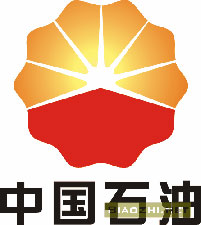 "CNPC will cooperate with Yunnan on large projects, a sales network of oil and natural gas, and on bio-energy," said another company statement.
The CNPC source said that apart from Shandong and Yunnan, the company recently signed agreements with other provinces such as Henan and Gansu as well for further cooperation.
PetroChina, CNPC's listed unit, is constructing a 10 million ton refinery in the Guangxi Zhuang Autonomous Region, its first large project in South China.
Earlier this year CNPC and Russia's Rosneft agreed to build a refinery capable of processing 10 million tons a year in the northern port city of Tianjin.
The refinery project followed the two companies' agreement in March 2006 to intensify cooperation in the oil sector.
The two companies will set up a joint venture in Tianjin to implement the project, which is still subject to approval by the National Development and Reform Commission.
Earlier this month, CNPC signed a 30-year contract with Chevron Corp of the US to jointly develop a large gasfield in Sichuan Province.