As the Communist Party of China (CPC) commences its 17th Party Congress, it must not underestimate the role of technology developed both at home and abroad in reaching the energy conservation and environmental protection targets it has set.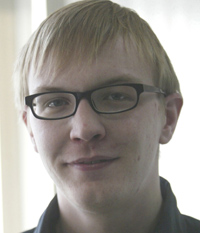 ERIK NILSSON
The CPC's declared goals in these realms include lowering energy consumption per unit of GDP by 20 percent, reducing emissions of sulfur dioxide and chemical oxygen demand by 10 percent, and increasing the ratio of renewable energy from the current 8 to 10 percent by 2010 compared to 2005.
Surely, the country has made great strides towards these objectives. For example, between 1998 and 2005, overall industry output increased by 135 percent, while the amount of COD in wastewater dropped 34.8 percent. During the same period, waste reuse output increased by 96.6 percent and fixed investment in environmental protection infrastructure increased by 100.3 percent.
However, the surging demand for energy has rendered much of this progress relative. And recent evaluation of the 10th Five-Year Plan has indicated the current growth and energy patterns are not sustainable.
The role of domestically developed technology in achieving previous progress should not be underappreciated.
For example, between 2000 and 2005, Sinopec upped the ante of its research and development investments and consequently patented several new energy-saving technologies, including heavy oil FCC equipment and hydro-treatment innovations. These innovations resulted in cuts of 19 percent in energy consumption and 14 percent per ton of ethylene.
Certainly, these figures are nothing to cough at and show how China has already benefited from using technology as a weapon against the challenges energy consumption poses to sustainable development.
However, its arsenal must be expanded. As energy demand increases, as it almost would throughout the period during which the 11th Five-Year Plan is carried out, the investment in relevant R&D should also increase proportionally to keep pace.
While developing energy- and environment-related technologies domestically, the country should also seek more opportunities to cooperate with other nations that bring to the table unique experiences and innovations.
In this realm, last month's China-Japan Forum on Energy Conservation and Environmental Protection serves as an exemplary model of beneficial exchange. The forum concluded with the signing of 10 agreements between the countries' governments and enterprises.
As Japanese Economy, Trade and Industry Minister Akira Amari pointed out, Japan's experience of withstanding two energy crises over the past three decades enabled it to develop a national strategy that increased its energy efficiency by 37 percent.
While China's situation is obviously unique to Japan's or any other countries', there are lessons it could take and adapt from the country and others. And there are also technologies it could use in ways suitable to resolving its own energy and environmental dilemmas.
Since the first forum, inaugurated in Tokyo last year, China's Shougang Group, Baosteel, and Wuhan Iron and Steel Corp incorporated Japanese technology in its dry coke quenching.
So, the country should seek to establish more such exchanges with more countries. In addition to helping the country resolve its domestic problems, doing so could also bolster China's profile as an innovator and environmentally positive member of the international community — and deservingly so, especially if it can bring to the table its own innovations.
The author has worked as a feature writer for China Daily for a year and a half. Before coming to China, he worked as a reporter for Midland Issues, in Midland, Michigan, where he covered city government and education.