A series of tightening monetary policies released last Friday did not pressed the Chinese shares down today. On the contrary, the benchmark Shanghai Composite Index closed at 4,072.23, up 41.97 points or 1.04 percent.

The lower opening from 3,902.35 was the only response to the tightening. The index started a steady growth during the afternoon session. Through the whole day, it went within a range from 3,892.98 to 4,083.42.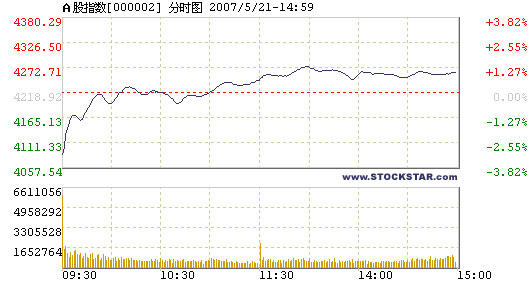 The Shenzhen Component Index tracking the smaller Shenzhen Stock Exchange, however, closed at 12,269.20, up 169.10 points or 1.40 percent, on the third record-breaking day in a row since last Thursday. It opened also lower and went through the day within a bound between 11,663.48 and 12,356.85. Of the A shares, 431 closed up, 86 went down and 92 ended flat.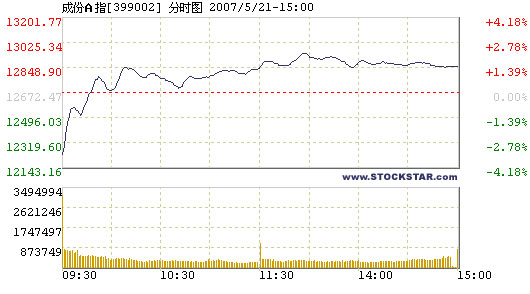 (For more biz stories, please visit Industry Updates)