Oaktree Capital Management LLC, a leading investment management firm, opened its first mainland office in Beijing yesterday.
Oaktree funds have invested about $850 million in private equity investments in China. The company said it would continue to look for opportunities in China in sectors such as industrial manufacturing, consumer and retail, petrochemicals and oil and gas.
Los Angeles-based Oaktree had already made several investment deals in China before it set up the mainland office, including in the country's major commercial lender, Bank of China, during its initial public offering in Hong Kong.
Ralph Parks, former chairman and CEO of JP Morgan Asia-Pacific, was appointed Chairman of Oaktree Capital (Hong Kong) Limited, covering the Asia-Pacific region. Parks has over 35 years' experience in investment banking across Asia, Europe and the United States.
Howard Marks, chairman and a founder of Oaktree, said: "Our rapid growth in Asia, particularly in private equity, highlighted the need to create a new role to help us further develop investment opportunities, and build closer relationships with governments, regulators and companies across the region.
"Ralph has experience in these markets that would be hard to match, and we are delighted to have him join our team."
Marks said the opening of the Beijing office is an important milestone for the company that will allow it to better implement its strategy focused on middle-market firms in China.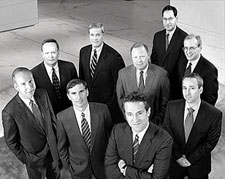 The company currently manages over $36 billion in assets in niche investment areas including private equity and real estate, Asian and emerging market equities and debt markets.
Private equity firms have been flocking to China in recent years, attracted by the country's growth potential.
"With global investors eager to invest in China, private equity firms will have to offer more than just cash and the prospect of a buyout as is the practice in the United States," Marks said.
(For more biz stories, please visit Industry Updates)