A top government advisor has come to the defense of much-maligned private entrepreneurs, saying that it is unfair to assume that all of them are guilty of "original sin" on their way to riches.
"Original sin" refers to the notion floating around in China for the last few years suggesting that most, if not all, private entrepreneurs started their businesses with shady deals.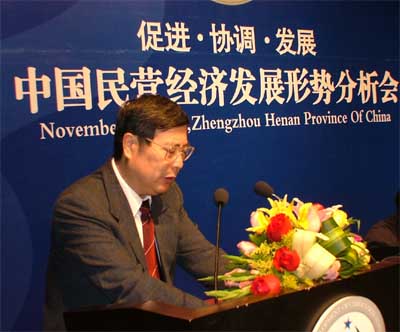 The allegation is unfounded, Huang Mengfu, vice-chairman of the National Committee of the Chinese People's Political Consultative Conference the country's top political advisory body said yesterday.
He admitted that there have been a number of high-profile criminal and corruption cases involving private entrepreneurs.
But they do not provide the ground for lumping and labelling all of them together, said Huang, also chairman of the All-China Federation of Industry and Commerce.
"The notion of 'original sin' suggests that every single private entrepreneur has a suspicious background," Huang said. "That is unfair."
Huang said those who have breached the law should be punished in accordance with the law, but they do not represent all private business people.
The social sentiment of "original sin" has had an impact on some policymaking processes and exerted much pressure on entrepreneurs, he added.

| | | |
| --- | --- | --- |
| 1 | 2 | |
(For more biz stories, please visit Industry Updates)