China exceeds expectations in global trade
Updated: 2011-12-09 14:47
By Tuo Yannan and Ding Qingfen (China Daily)
| | | | | | | | | | | |
| --- | --- | --- | --- | --- | --- | --- | --- | --- | --- | --- |
|   | | Comments() | | Print | | Mail | | Large Medium  Small | 分享按钮 | 0 |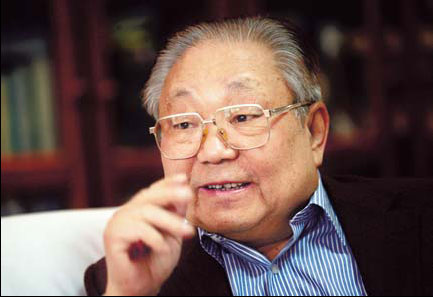 Tong Zhiguang, former WTO trade negotiator and former vice-minister of foreign trade and economic cooperation. [Photo / China Daily]
The results achieved by China in the 10 years after it joined the World Trade Organization (WTO) in 2001 have been beyond its expectations, according to former WTO trade negotiator and former vice-minister of foreign trade and economic cooperation Tong Zhiguang.
"After China adopted the reform and opening-up policy, which resulted in rapid economic development, the country encountered a problem. Its domestic market was too small to maintain its growth pace and it needed a larger foreign market," Tong said.
China realized that rejoining the General Agreement on Tariffs and Trade (GATT) was essential to step up bilateral trade with other nations through the Most Favored Nation (MFN) rule.
Tong said that when China pursued the WTO dream it had envisaged a more free world market. But in 1986, since it was not a member of GATT, the predecessor to the WTO, the country faced a variety of trade restrictions, including tariffs placed on exports to foreign markets. This significantly reduced the competitiveness of Chinese exports.
"At that time, our negotiation group's main aim was to persuade the committee to allow China to rejoin the GATT," said Tong.
Tong was appointed chief trade negotiator in 1991, around the time the Chinese economy was booming and had embarked on a globalization path.
"I was the general manager of China Resources (Holdings) Co Ltd in Hong Kong back then."
Tong said since he was considered by many Chinese ministries to be a specialist in US affairs, he was entrusted with the task of convincing representatives from other nations to agree to China's entry to the GATT.
Tong was not only knowledgeable in global economics, but was also a great negotiator.
When other countries' representatives questioned him about China's economic system, he told them that despite the differing points of view, he believed that eventually they would find common ground by connecting through various channels.
When other representatives questioned his rationale, he said: "Since the globe is round, if I want to go to the United States, I can go through Paris or Tokyo, but finally I will arrive in New York."
Global trade and economic activities were dominated by a few countries then, said Tong. "The US, Britain, France and Japan accounted for nearly 80 percent of the global trade then." The US, as the leading economy, was the most important and the most difficult country to negotiate with, he said.
Back then, China mainly exported low-tech consumer goods, such as textiles and agricultural products to the US. "In the early 1990s, if the US had stopped trading with China, our country would have immediately lost $38 billion, which was an astronomical figure at that time," he said.
Because the US dollar was the international reserve currency and the settlement currency, China had to accumulate dollars as a prerequisite to joining the WTO. The country held eight rounds of negotiations with the US from 1991 to 1993, which finally culminated in both nations signing a Memoranda of Understanding for market access and intellectual property rights.
After China joined the WTO in 2001, the country doubled its trade volumes every three years. China became the world's top exporter in 2010 with a trade volume of $1.57 trillion. In 2000, it was the seventh-largest exporter at $249.2 billion.
China has attracted about $700 billion in foreign investment in the last 10 years, and 480 of the world's top 500 enterprises have established a presence in China. The country is also making rapid progress in developing its banking, insurance and foreign trade sectors.
"China is still in its WTO transitional period," said Tong. "But I believe its role on the global economic stage will become even more important in the future."