Housing market tries to find its feet again
Share - WeChat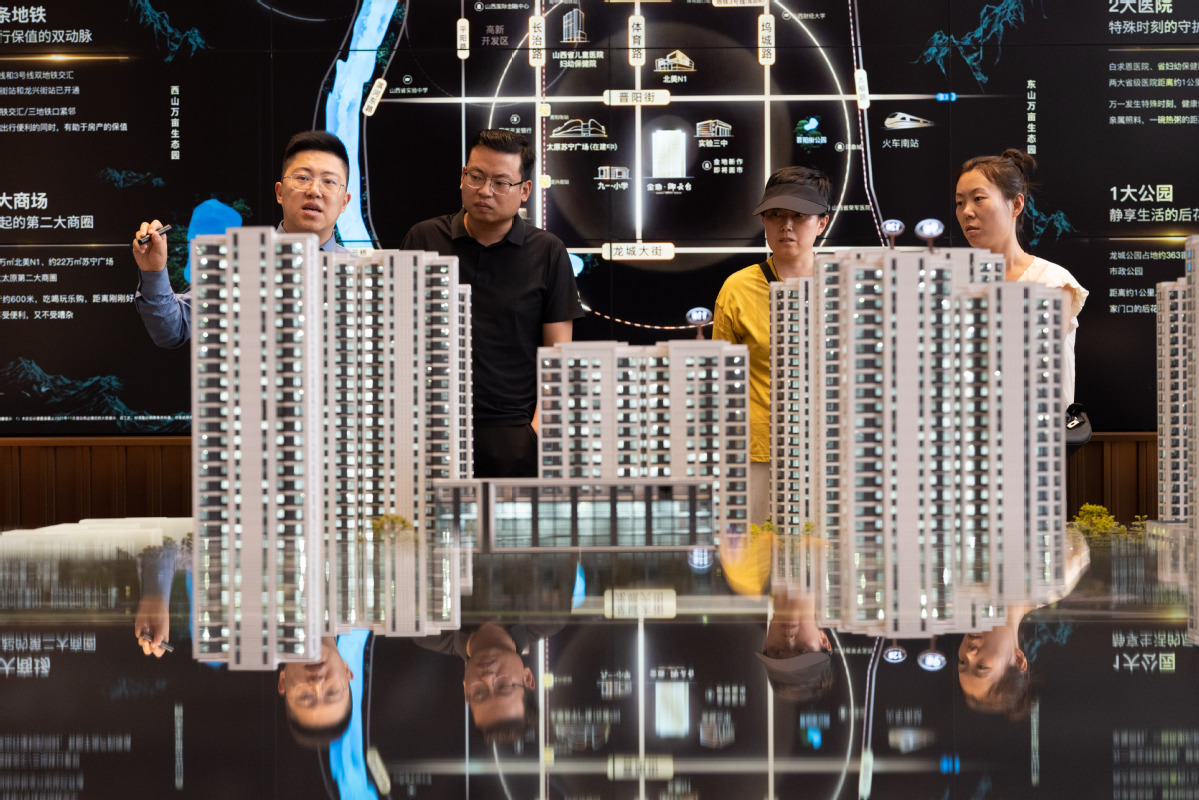 Policy easing spurs demand and recovery hopes, but rally not yet in sight
Despite constant fluctuations in China's troubled housing market, a tentative recovery is taking shape nevertheless, particularly in top-tier cities, on the back of several local-level policy easings — and this will likely lay a solid foundation for the real estate sector's high-quality and sustainable development in the long term, experts said.
China's four largest cities — Beijing, Shanghai, and Guangzhou and Shenzhen in Guangdong province — continued their average year-on-year growth in new home prices in October, data released by the National Bureau of Statistics on Thursday showed.
Property experts attributed the recovery to a series of measures since late August, including cuts to down payments on first- and second-home purchases, easing of criteria for first-home mortgages, cuts to interest rates on existing mortgages and easing of home purchase limitations.
"We believe the adjustments in real estate policies were timely, aimed to prevent housing sales from declining further," wrote analysts Ren Yingxue, Wang Zitian and Zhang Renyuan in an S&P Global (China) Ratings report. "In our view, the implementation of such policies would unleash part of the pent-up demand from first-home buyers."
Qiang Ni, 37, a human resources executive at a foreign-funded enterprise in Shanghai, is one such prospective homebuyer with a positive outlook on the current housing market. She started viewing new homes a month ago. She said the current market offers a good buying opportunity, and her target is to buy a small home in Pudong New Area for her parents.
"Both my parents are above 60. They are living in nearby Kunshan in Jiangsu province. I'd like them to settle down in Shanghai so that I could take better care of them," said Qiang, adding that recent policy adjustments have persuaded her to consider buying a home.