Record box office shows film industry's vitality
Share - WeChat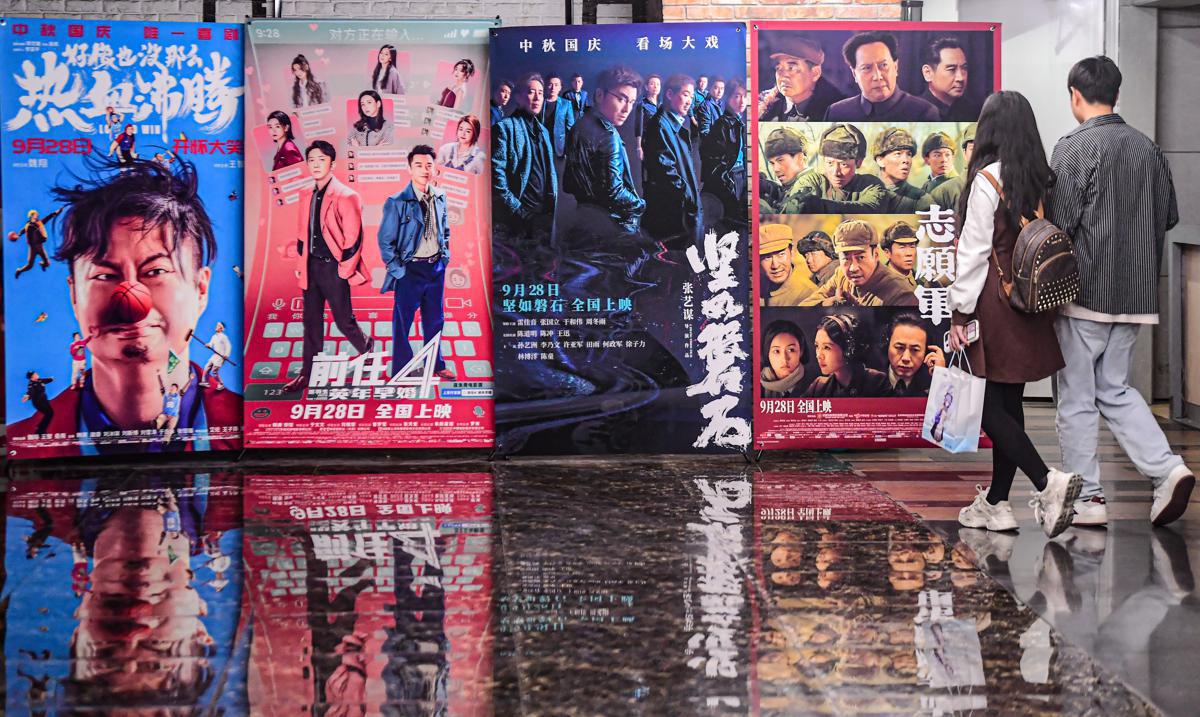 As of Nov 13, the box office earnings of the Chinese film market this year have exceeded 50 billion yuan ($6.93 billion). The annual box office revenue in the country exceeded 50 billion yuan for the first time in 2017. After that it hit 60 billion yuan in both 2018 and 2019.
The earnings so far this year, a new high over 300 days, are regarded by the industry as a new milestone in the recovery of the market, showing the film industry's resilience and the potential for the development of Chinese films.
About 140 films were released in the summer season this year alone. Some of them were so successful that they diverted society's attention to some topics related to their stories.
For instance, the Chinese animated movie Chang'an screened during the summer vacation, which tells stories of several poets living in the Tang Dynasty (618-907), has aroused interest in the Tang Dynasty poets and their poems, which are a cultural treasure of the Chinese nation. The movie attracted an audience of more than 44 million and generated a box office revenue of 1.82 billion yuan.
Besides, there are about 80,000 large screens across the country now. They are the key infrastructure of the film industry. Particularly, with more and more large screens being built in small cities, their share in the national box office revenue has increased from 33 percent to 36 percent from 2019 to this year. That means the distribution of cinemas and screens in China is becoming more balanced, showing the growth potential of the film industry in small cities.
Meanwhile, the construction of a new generation of high-tech theaters in big cities is advancing steadily. Technologies such as 4K resolution and panoramic sound are being widely used. The more immersive movie-watching experience is attracting young people to cinemas in big cities. Notably, domestic films account for about 83.4 percent of the box office earnings this year. That should inspire filmmakers to explore broader creative space for Chinese stories, or to better tell world stories.
The huge domestic market is the base of the rapid recovery of the film industry. The success of Chinese films at home this year should inject more confidence into the film market. Its rapid recovery this year from the grave impacts of the COVID-19 pandemic also stems from the hard work of Chinese filmmakers over the past three years. To consolidate the good momentum, they should continue to increase the supply of high-quality content and better meet the diversified demand for good movies.
Most Viewed in 24 Hours
China Views