Petrochina prepares LNG in preparation for heating season
Share - WeChat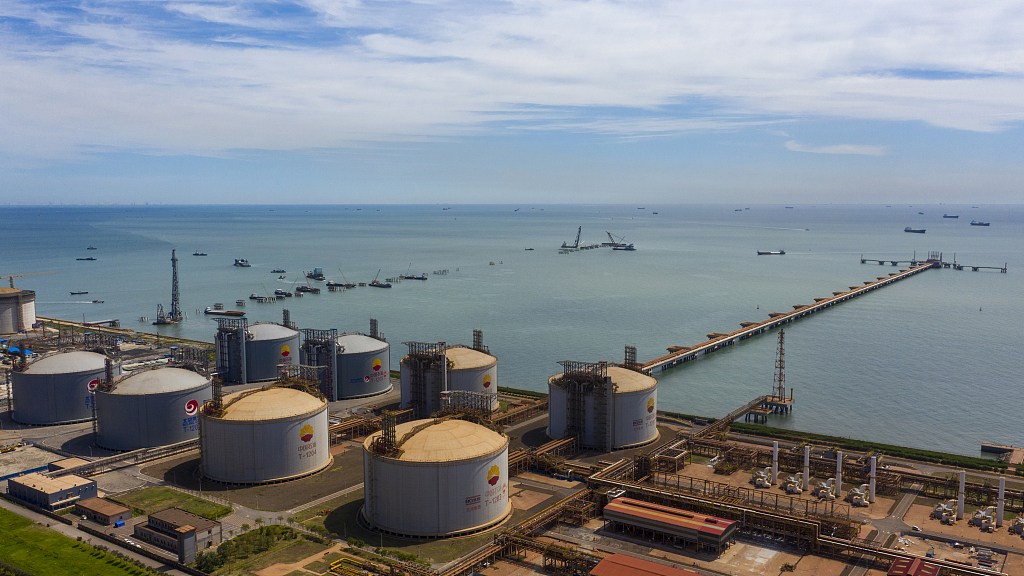 Petrochina Natural Gas Marketing Company's Tangshan liquified natural gas (LNG) import terminal in Hebei province started its five-month gas supply on Wednesday, part of the company's efforts to ensure sufficient gas supplies in preparation for the spike in demand during the heating season this year.
The company, a subsidiary of China National Petroleum Corp, has been stepping up efforts in diversifying its gas resources, including domestic gas, imported pipeline gas and imported LNG. Annual gas supply accounts for more than 60 percent of the total natural gas consumption in the country, it said.
Gas supply during the heating season this year rose 4.3 percent year-on-year last year, marking a record in total gas supply, LNG terminal gas handling capacity and daily gas supply, it said.
China's natural gas consumption rose steadily year-on-year in the first eight months of 2023 amid efforts to achieve green development, with apparent consumption of natural gas standing at 259.81 billion cubic meters, up 7.4 percent year-on-year, according to the National Development and Reform Commission.