Crafting memories to last a lifetime
Share - WeChat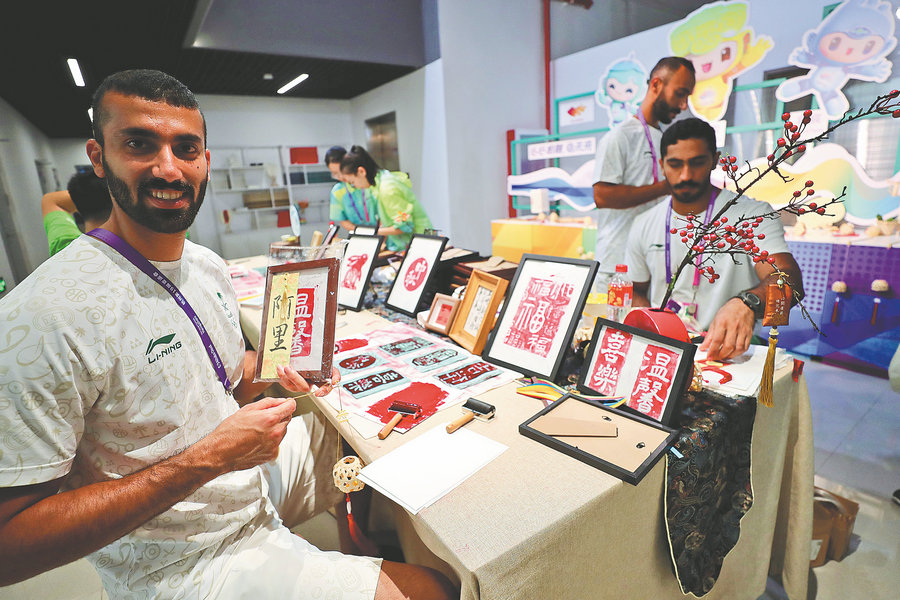 A series of interactive activities have been organized to allow Asiad attendees to enjoy unique cultural experiences
Engage with intangible cultural heritage, partake in games like shuttlecock or cuju, craft lanterns, and don traditional hanfu clothing- at the 19th Asian Games in Hangzhou, beyond the intense competition, athletes can immerse themselves in traditional Chinese culture.
A series of galas and interactive activities have been organized, both within the Asian Games Village and throughout the host city, to allow attendees of the Hangzhou Asiad to enjoy unique cultural experiences.
Inside the cultural house at the Hangzhou Asian Games Village Athletes' Village, visitors can easily interact with the intangible cultural heritage of various regions in Zhejiang province.