Arxan's natural bounty finds fresh fans
Share - WeChat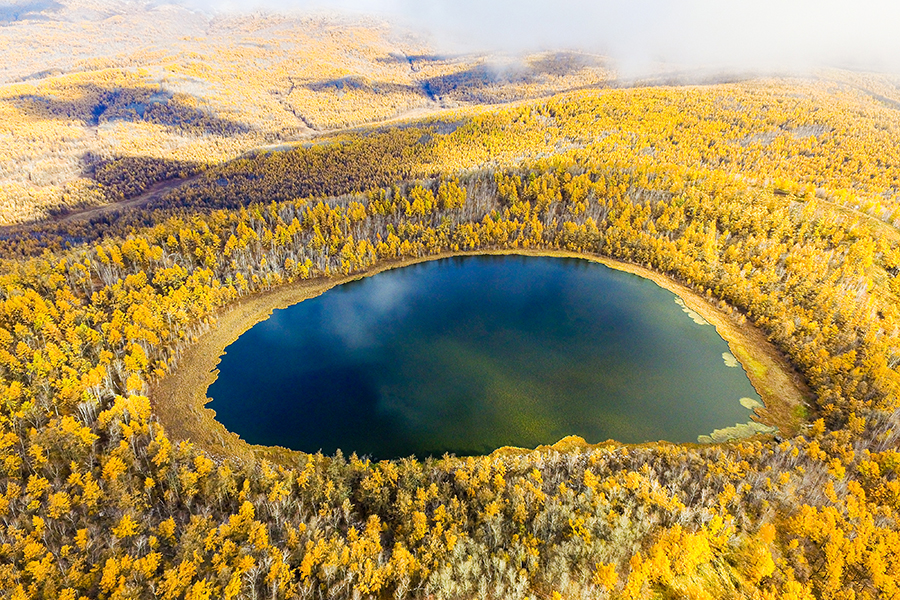 Once logged, Inner Mongolian's thick forests now echo to the sounds of tourism, Xing Wen reports.
Nestled in the southwestern foothills of the Greater Hinggan Mountains in the Inner Mongolia autonomous region is Arxan, a city where nature reigns supreme.

With forest coverage in excess of 80 percent, Arxan is a place where the shifting seasons give rise to an ever-evolving canvas of vegetation, and an ever-changing tapestry of landscapes.

The area's dense forests and other natural resources have not only fueled its evolution from a timber-dependent economy to a burgeoning tourist destination over the past decade, but have also provided a wealth of artistic inspiration.

Fu Lihong, an Arxan native, is among those who have been inspired.

Three years ago, she started to collect pine cones, pine needles and different-shaped leaves from the forests, and then began skillfully affixing these natural elements to rigid cardboard to create intricate patterns. Using the raw materials provided by Arxan's expansive forests, she made a series of artworks.