Mulan tale draws applause, praise
Share - WeChat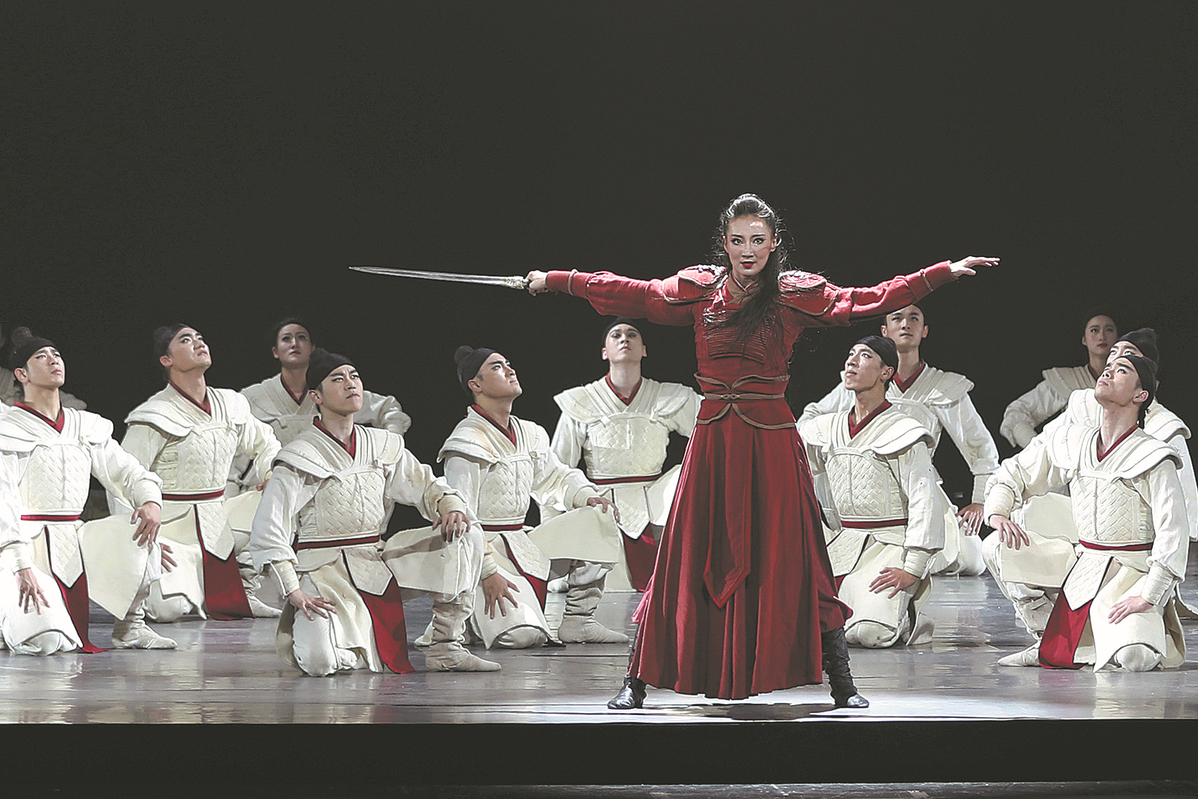 In front of a packed hall at the Kennedy Center in Washington, DC, on Friday, dancer Hao Ruoqi gracefully moved across the stage as she wielded her sword against her opponent.
Hao, portraying the heroine Hua Mulan, was the star of Ningbo Performing Arts Group's Chinese dance drama Mulan.
Based on the beloved folklore of family devotion, loyalty and love, Mulan tells the tale of a young woman in ancient China who disguises herself as a man to take her father's place in the army. This modern interpretation re-imagines the classic tale of the legendary female Chinese warrior Hua Mulan, exploring the themes of self-identity and empowerment through remarkable and compelling dance numbers and exquisite music.
Hao, a member of the China National Opera and Dance Drama Theater, said there might be a thousand versions of Mulan in a thousand people's eyes, but there are things common to the audience despite the cultural and geographical differences.
"I think the love and peace emanated from Mulan is understandable and accepted both in China and the United States," she told China Daily.
Lisa Richards Toney, president and chief executive officer of the Association of Performing Arts Professionals, said what impressed her was not just the ferocity of the warrior spirit that Mulan displayed, but also her love for humanity.
"It was really good. We've just seen the Disney version, it's a lot different than that. But we really appreciate the story itself," Rachel Cavanaugh, a resident from Leesburg, Virginia, said. "I think it focuses on her power as a woman."
Before the premiere, Li Baozong, general manager of China Arts and Entertainment Group, said though the Mulan story is being presented in a new way, it will evoke similar feelings as it does in China.
"The loyalty, filial piety and patriotism in this production are also common emotions of mankind, and I believe that the American audience will certainly resonate with," Li said.
Speaking at a reception, Chinese Ambassador to the US Xie Feng said Mulan's courage, her love for her family and country, and for peace are qualities cherished in both Chinese and US societies.
The story of Hua Mulan has inspired numerous productions, including Disney's 1998 animated film and 2020 live-action movie.
Most Popular