Appeal of wedding ceremonies declining
Share - WeChat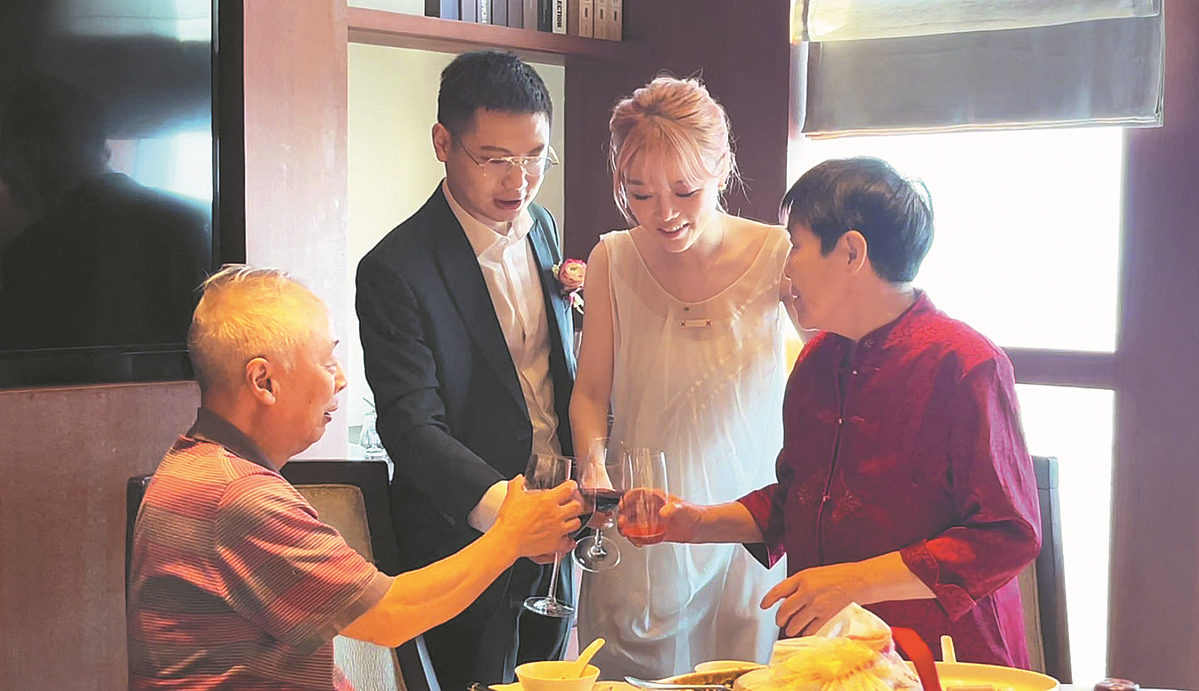 Experts say the need for expensive, elaborate events is discouraging many members of the younger generation
The nation's marriage rate has plunged to record lows in recent decades. Among those who still bother to tie the knot, a small but growing number are skipping the exhausting — and sometimes embarrassing — extravaganza that marks a typical Chinese wedding day.
However, doing away with the overly commercialized rituals -such as hiring fleets of luxury cars, throwing expensive banquets and making gushing speeches in front of strangers — usually provokes headwinds from family elders.
"The conventional wedding ceremony seems to me more like a show, and I didn't think I could do it," said Xu Haoqi, a tech worker in Hangzhou, Zhejiang province, who had a plain ceremony in Luoyang in his home province of Henan in April.
"Newlyweds are like performers. They don't know most of the people seated in the audience, and those watching don't really care about the couple on the stage."
Xu tried to talk to his parents about omitting all the wedding formalities, but their exchanges usually ended in arguments. Xu even threatened that he would not show up if his parents insisted on a conventional ceremony, and even offered to hire an actor and actress to replace him and his bride at the wedding.
Eventually, his family settled for a 10-table reception at a local hotel as a substitute for a "proper ceremony", which is usually twice the scale and is the central plank of a fast-expanding marriage celebration industry worth 200 billion yuan ($27.4 billion) a year. It was a last-ditch attempt to ease the anger of his parents over his reluctance to invest in the event.
Like the average Chinese family, Xu's parents wanted to have a more lavish event to impress the neighbors, make new connections and repair damaged relations — and also to demonstrate goodwill to their in-laws. The attendees were mostly friends of Xu's parents and relatives, who Xu only vaguely remembered from childhood interactions.
"My mom and dad were the actual main characters on the day, not us," he said.