Manufacturing PMI back in expansion as economy improves
Share - WeChat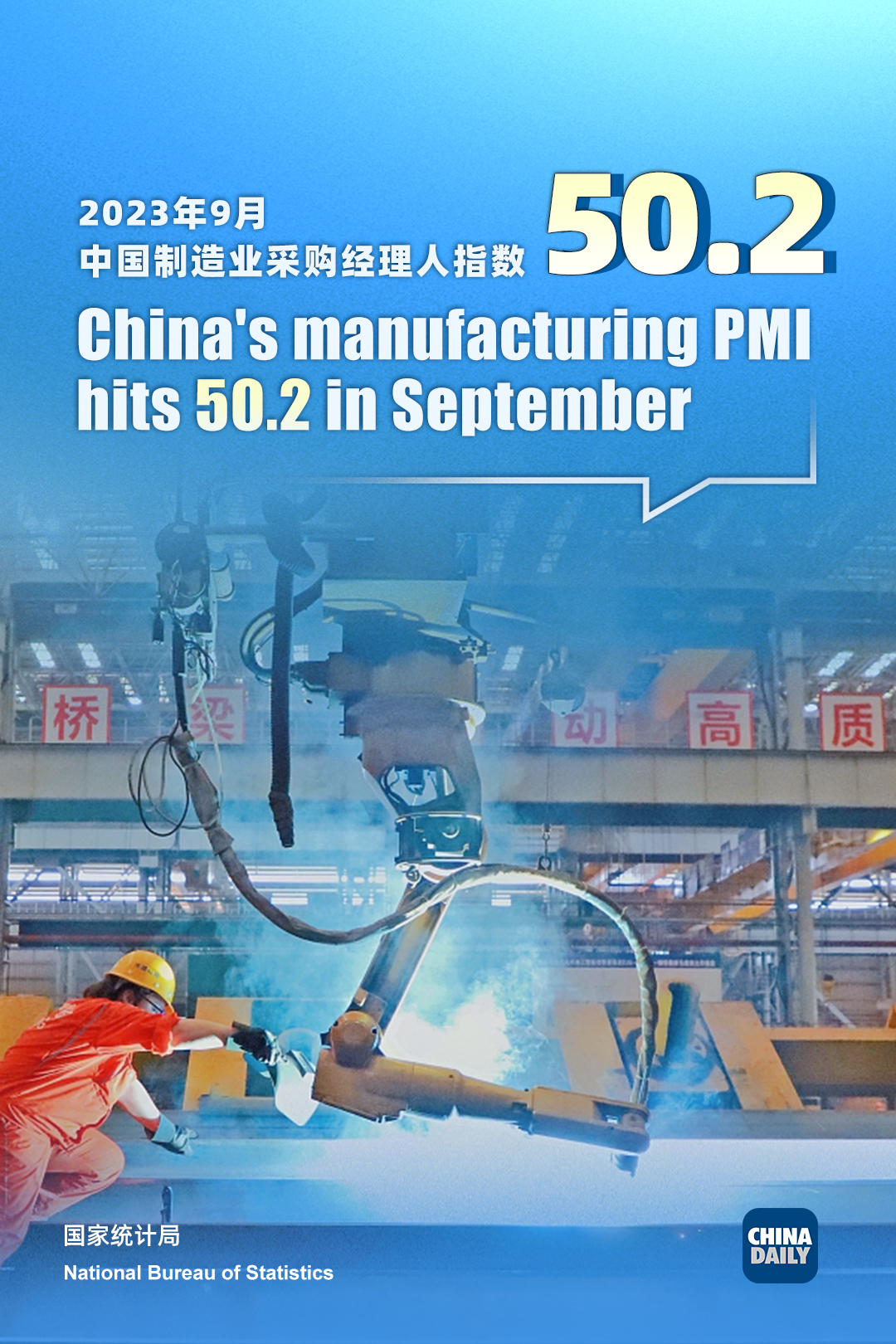 China's official purchasing managers index for the manufacturing sector returned to the expansion territory at 50.2 in September, increasing for the fourth consecutive month and pointing to an uptick in economic momentum, the National Bureau of Statistics said on Saturday.
September's PMI reading was up from 49.7 in August as production accelerated while market demand improved, the bureau said. The sub-indexes for production and new orders came in at 52.7 and 50.5 in September, respectively, up from 51.9 and 50.2 in August.
Price levels also recovered due to rising commodity prices and revival of company purchasing activity, with the sub-gauges of raw material prices and ex-factory prices both hitting the highest level this year at 59.4 and 53.5, respectively, according to the NBS.
The non-manufacturing PMI also increased from 51 a month earlier to 51.7 in September as activity in the services and construction sectors accelerated. The composite PMI, which includes both manufacturing and non-manufacturing activities, came in at 52 in September compared with 51.3 in August, indicating a pickup of enterprises' production and operation activities.
Nevertheless, Zhao Qinghe, an NBS statistician, said the recovery of the manufacturing sector still faces headwinds as the proportion of manufacturers reporting heightened industry competition, high raw material costs and tight cash flow increased in September.
"Going forward, it is necessary to focus on implementing the policy measures that have been introduced and bringing their effects into play to further consolidate the continuously improving economic conditions," Zhao said.