Mushroom mania fuels tourism innovation
Share - WeChat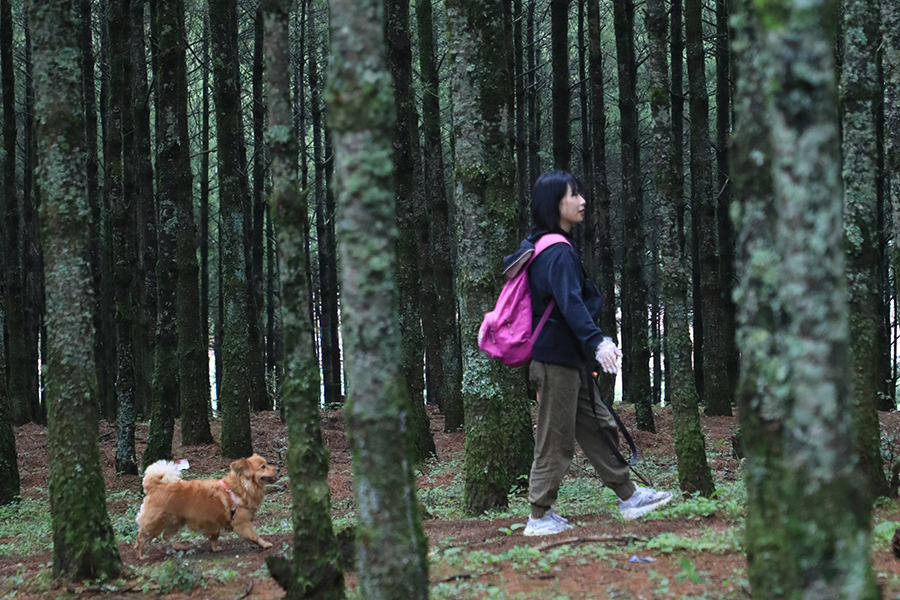 Unlocking Yunnan's best-kept Secrets: Embark on a Unique Adventure Amidst Nature's Abundance
Wandering in a dense forest amid fresh air, colorful flowers, and the sweet melodies of wild birds, tourists might feel they are in fairy tale world. In fact, they are picking wild mushrooms in Yunnan province.
Tired of visiting crowded scenic spots during holidays, many people instead choose mushroom picking to rejuvenate themselves. This emerging trend in the Chinese tourism industry offers travelers a unique refreshing break from the urban hustle and bustle to reconnect with nature and immerse themselves in nature's bounty. Along the way, they learn about the ecological significance of mushrooms and their role in the environment.
Away from the fast pace of city life, mushroom enthusiasts venture into Yunnan province to explore the hidden world of mushrooms, as travel agencies lure in visitors with various mushroom picking tourism offerings. Known for its stunning landscapes and diverse ecosystems, Yunnan provides numerous mushroom picking destinations.
Tech meets nature
Xu Yaowei is in charge of a mushroom picking project on the app "Youyunnan". He explained to China Daily that it was launched in early July.
"There are two types of tour routes. The first is mainly targeted at tourists from outside the province. Their main demand is for a mushroom hunting experience, focusing on easily finding mushrooms (without restrictions on mushroom types), ferns, and other specialty Yunnan mountain delicacies," Xu said. This package costs 168 yuan ($23).
The second route is for local and high-end customers, and includes a mushroom hunting experience (mainly edible mushrooms such as lurid bolete, tricholoma matsutake, boletus edulis), digging for polygonatum, picking wild tea, enjoying a mushroom feast on a farm, and visiting a local wild mushroom market. For the additional benefits, tourists can pay a very reasonable fee of 298 yuan.