Experts: Evergrande faces growing liquidation risk
Share - WeChat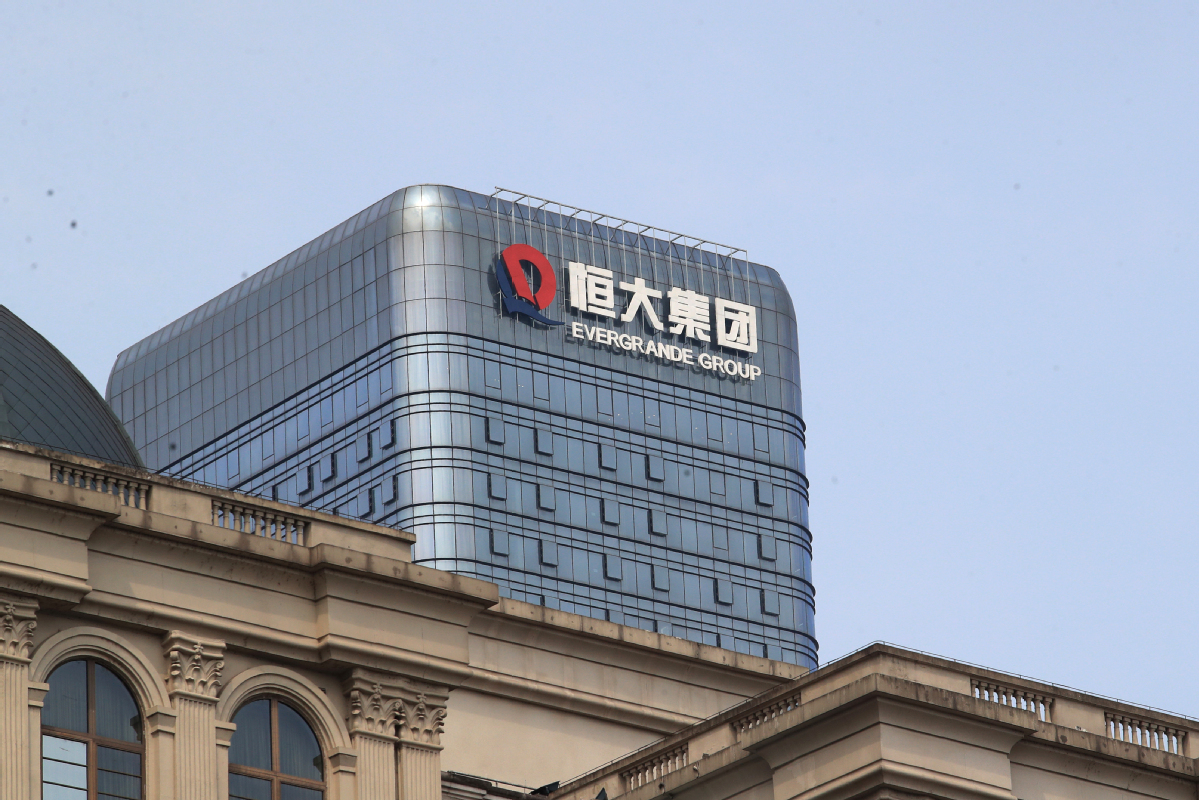 The offshore debt restructuring plan of China Evergrande Group, one of China's largest private property developers, is very likely to be postponed, and the company faces an increasing risk of liquidation, industry experts said on Friday.
They made the comments as Hui Ka Yan, Evergrande's founder, who is also known as Xu Jiayin on the Chinese mainland, has been subject to mandatory measures in accordance with the law due to suspected crimes, according to a statement to the Hong Kong Stock Exchange late on Thursday.
"The mandatory measures on Hui added major variables to Evergrande's debt restructuring plan. Without a decision-maker, the plan is expected to be interrupted and delayed for a period of time," said Zhang Hongwei, founder of Jingjian Consulting, a Shanghai-based consulting firm specializing in the property sector.
"It is expected that related authorities will take further measures soon, including enabling a large enterprise to take control of Evergrande," Zhang said.
Evergrande, once a major developer in China, has been in a debt crisis since 2021. Starting from March this year, it has been seeking creditors' approval for its proposals to restructure offshore debt worth $19.15 billion. Under the plan, the company proposed various options to offshore creditors, including swapping some of its debt holdings into new bonds with a maturity of 10 to 12 years.
But on Sept 22, the company said in a statement that it would delay a debt restructuring meeting with creditors that was due on Monday, as the sales of the group had not met its expectations. On Sunday, the company made a further announcement, saying that it was unable to issue new debt due to an investigation into its main unit.
An overseas creditor of Evergrande told securities news platform CLS that trading of bonds already involved in the restructuring plan could resume on Thursday night, but it remained unknown whether the trading of overseas debts could resume normally and whether the restructuring plan needs to be renegotiated.
As the restructuring plan is likely to be postponed, Bo Wenxi, chief economist at marketing firm Interpublic Group, said that if the current problems cannot be resolved effectively, the possibility of bankruptcy will increase.
"Evergrande's problem is not only a business and legal issue, but also a social one, as the company still has housing projects waiting to be delivered. More efforts are still needed from various parties to find solutions, including renegotiating debt restructuring terms, seeking new investors and selling assets," Bo said.
On Thursday, Evergrande released a separate filing regarding the status of its subsidiary Hengda Real Estate Group. It said that Hengda had a total of 1,946 pending litigation cases which involved more than 30 million yuan ($4 million) each, and totaled more than 449.29 billion yuan.
It also noted that as of the end of August, Hengda's total unpaid debts amounted to approximately 278.53 billion yuan, with overdue commercial bills of about 206.78 billion yuan.
"Whether the company is reorganized or liquidated, I believe that with efforts from regulatory authorities, there are sufficient legal channels for domestic and foreign creditors to safeguard their rights and interests," said a partner of a Beijing-based law firm, who asked to stay anonymous.