Flag ceremony raises national spirit
Share - WeChat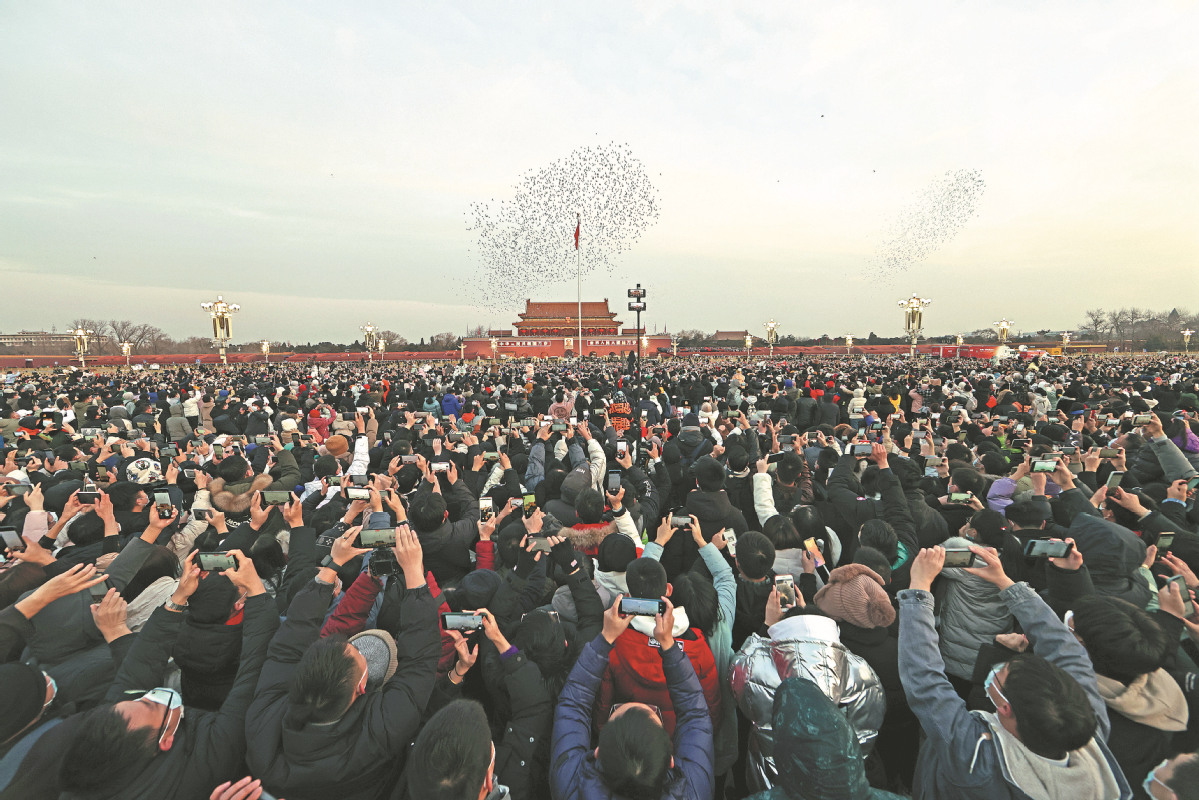 The rising Five-Star Red Flag, China's national flag, at Beijing's Tian'anmen Square on Oct 1, 1949, marked a special moment on the day of the founding of the People's Republic of China.
Over the past years, the daily flag-raising ceremony at Tian'anmen Square has been a popular tourist attraction and ceremonious event for Chinese people, especially on Oct 1, China's National Day.
Tourists flock to Tian'anmen Square in the early morning for a better view of the flag-raising ceremony carried out by the People's Liberation Army Honor Guard.
Every Oct 1, after the flag-raising ceremony, tens of thousands of pigeons are released and fly over Tian'anmen Square, which symbolize the people's best wishes for peace and well-being.