AI foundation models help China's auto industry get smarter
Share - WeChat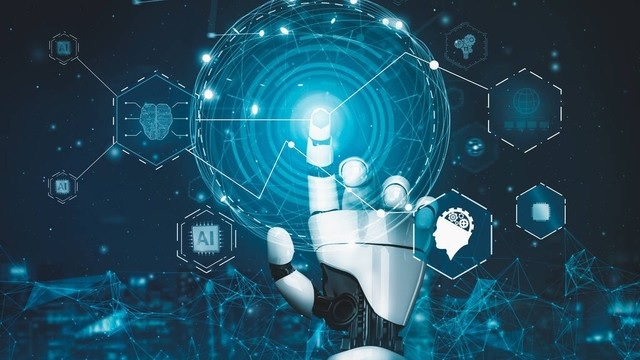 BEIJING - With the rapid development and wide application of AI foundation models, the Chinese automobile industry has become highly intelligent.
Passenger cars with combined driver assistance, or Level 2 autonomous driving, accounted for 42.4 percent of all passenger car sales in China in the first half of 2023, said Xin Guobin, vice-minister of industry and information technology, at the 2023 World Intelligent Connected Vehicles Conference (WICVC), which was held from Sept 20 to 24 in Beijing.
Han Zhao, director of the China Association of Automobile Manufacturers, said that early automatic driving was based more on the integration of sensors and deep learning algorithms, and this caused some problems such as over-reliance on high-precision maps and high cost.
Since the beginning of 2023, with the explosive development of generative artificial intelligence technology, autonomous driving has begun to evolve into an end-to-end foundation model, according to Han.
Chinese auto companies are applying foundation models to solve the challenges posed by automatic driving. The injection of a large amount of data allows the model to grow, the algorithm to be optimized, and the intelligence level of automobiles to improve.
Industry insiders believe that in the future, general artificial intelligence will be applied on a large scale in the automotive industry, especially in the fields of autonomous driving and intelligent cockpit to provide better performance and more accurate perception.
In the past year, one of the biggest changes in the field of intelligent connected vehicles is that unmanned driving can be truly possible on the complex urban roads of China, said Li Zhenyu, vice-president of Baidu.
In April 2022, Beijing became the first city in China to start the pilot operation of unmanned passenger vehicles. Li said that in the past year, Baidu's "Apollo Go" unmanned vehicle fleet has increased significantly in terms of operating area, orders and number of vehicles. By June 30 of this year, "Apollo Go" had provided more than 3.3 million services to the public.
Algorithms, computing power, and data are the basis of the integration of AI foundation models and the automobile industry. A number of Chinese auto companies are focusing on software and algorithms. In the future, more research and development investment will be poured into the field of intelligent networked technology.
As of the beginning of July this year, the accumulated mileage of China's NEV startup Xpeng's high-speed Navigation Guided Pilot (NGP) had reached 31.6 million kilometers, and the user penetration rate had reached 84.32 percent.
It is generally believed in the industry that the initial establishment of AI foundation model technology and the acceleration of the promotion of intelligent connected technology will combine to speed up the development of intelligent connected vehicles. In the past two years, many Chinese automobile companies have invested heavily in the AI foundation model field.
In recent years, the development of China's intelligent connected automobile industry has achieved remarkable results. The vitality of technological innovation has been enhanced, while intelligent driving and large computing power chips have been mass-produced and installed. In addition, a number of car companies are developing conditional autonomous driving and highly autonomous driving models, and the construction of an intelligent road transformation and cloud control infrastructure platform has accelerated.
Data from the WICVC shows that China has opened more than 20,000 kilometers of intelligent connected vehicle test roads, with a total test mileage of more than 70 million kilometers. Autonomous taxi, trunk logistics, unmanned delivery, and other demonstration applications in multiple scenarios have also been carried out in an orderly manner.