UK public realizes Brexit folly, but return to EU not so easy
Share - WeChat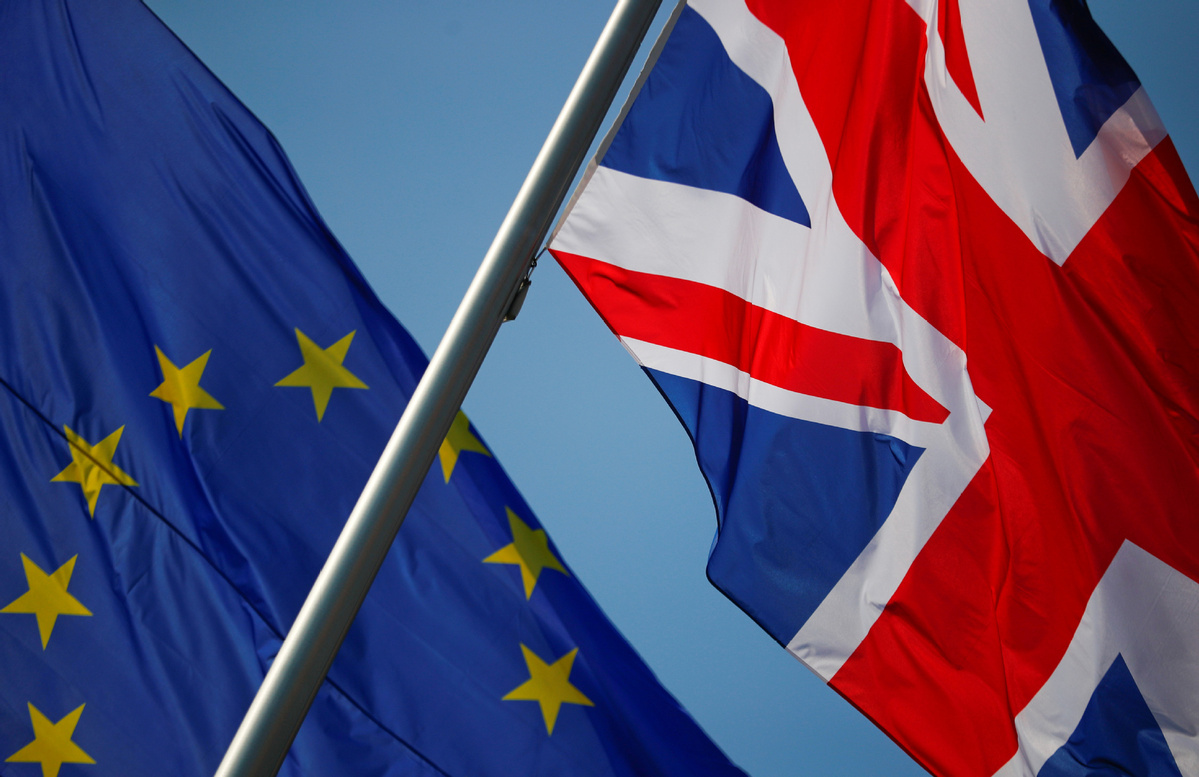 Over the weekend, thousands of Londoners held a large-scale demonstration on the streets holding flags and banners of the European Union, expressing their dissatisfaction with the government and the economy, and calling for the United Kingdom to rejoin the EU.
The UK officially exited the EU on Jan 31, 2020, with then prime minister Boris Johnson hailing it as "the freedom of the UK". Three years on, however, more and more citizens find they have paid a heavy price by breaking away from the single EU market. The shift in public opinion has also raised questions about the possible outcome of the country's general election next year, and whether the UK could return to the EU.
The UK's Conservative Party has replaced three prime ministers over Brexit. However, a YouGov poll in July found that 70 percent of UK citizens thought the Conservative Party was doing a terrible job in handling Brexit.
In effect, the changing public opinion on Brexit is like a vote of confidence on the economy at a time when the UK is experiencing its worst inflation and economic downturn in 40 years. Latest data show the UK's economy grew by just 0.2 percent in the second quarter of this year, while the latest inflation rate is still 6.3 percent.
The political liability that Brexit has become for the Conservative Party now presents a rare opportunity for the Labour Party. At the time of Brexit in 2020, the Labour Party enjoyed 25 percent support among the people, about 20 percentage points behind the Conservatives. But in surveys this year, the Labour has held a 15-20 percentage point lead over the Conservatives. In an interview with the Financial Times on Sept 17, Labour leader Keir Starmer said that if the Labour Party comes to power next year, it will try to amend the Brexit agreement and seek closer trade links with the EU.
However, if the UK were to rejoin the EU, it would face many obstacles, from technical to political ones. For example, meeting the "Copenhagen criteria" for joining the EU poses a big challenge. Moreover, the UK's relationship with the EU is not that good and for rejoining it would need the approval of the European Commission, the European Council, the European Parliament and all EU member states, which means a series of new negotiations.
Most Viewed in 24 Hours
China Views