Shanghai History Museum holds exhibition of vintage brooches
Share - WeChat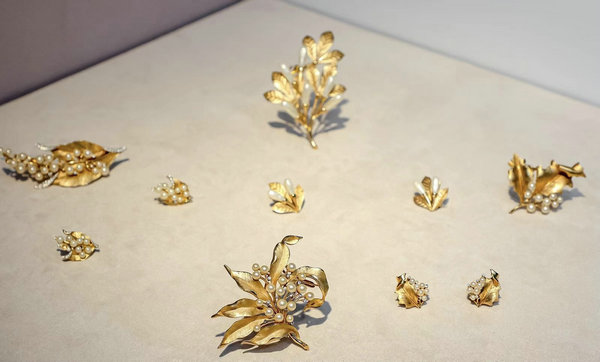 Over 1,000 vintage brooches from the 20th century are now on display at the Imprint exhibition at the Shanghai History Museum.
The vintage brooches on show were collected by Zheng Yingyan over the course of a decade. Zheng had at one point owned over 3,000 brooches.
Zheng said her love for brooches stems from the belief that this accessory is a reflection of one's inner self.
Vintage brooches manufactured between the 1920s and the 1980s were generally made of alternative and synthetic materials and feature the use of sophisticated jewelry making techniques.
The exhibition is divided into six parts, with each documenting a specific period in the development of such brooches.
The exhibition opened on Sept 25 and will run till Feb 25, 2024.
Zheng Zheng contributed to this story.
Most Popular