Harvest season begins for China's popular crabs
Share - WeChat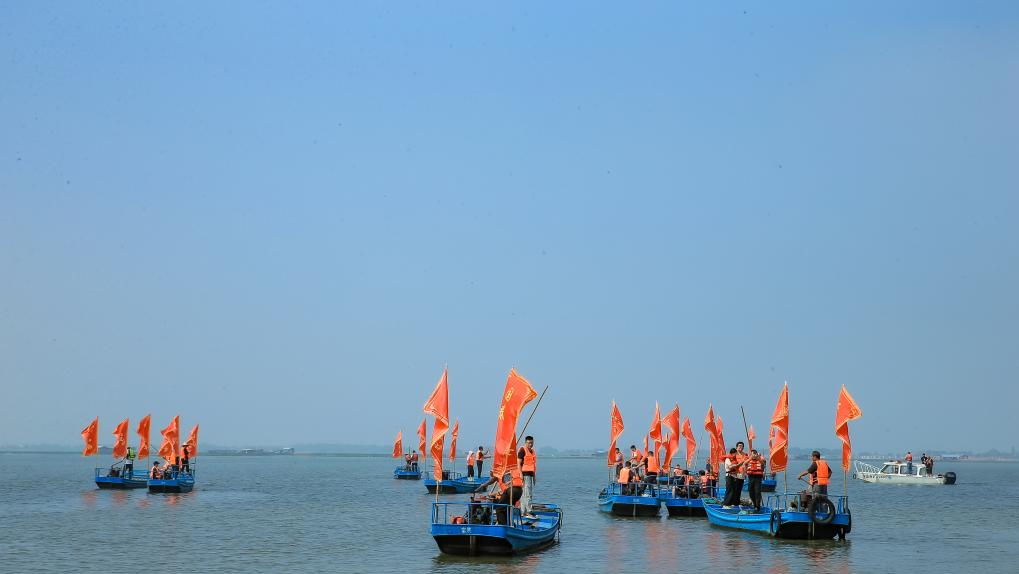 NANJING -- This year's harvest season of China's highly sought-after freshwater crabs kicked off Monday on the Yangcheng Lake in Suzhou, East China's Jiangsu province.
A total of about 11,000 tons of the tasty and pricy mitten crab are expected to be harvested, 1,600 tons more than that of last year, according to Gu Donghua, deputy head of the Suzhou municipal bureau of agriculture and rural affairs.
The crabs have grown bigger this year as the city saw fewer high-temperature days, received adequate rainfall and was less affected by typhoons, creating a suitable breeding environment for the crabs, said Xu Hao, a local crab farmer.
A ceremony was held on Monday in Shajiabang township of Changshu city administered by Suzhou to commence the harvest, with this year's Yangcheng Lake crab anti-counterfeiting label released to facilitate authenticity checks.
Chinese people have a custom of eating crabs in autumn when the meat is at its best. The tradition can be traced back to the Han Dynasty (202 BC-AD 220).
Crabs are considered auspicious as the Chinese word for crab is "xie," which is pronounced the same as the Chinese word for "thanks."