German executive sanguine on financial capital's event-hosting prowess
Share - WeChat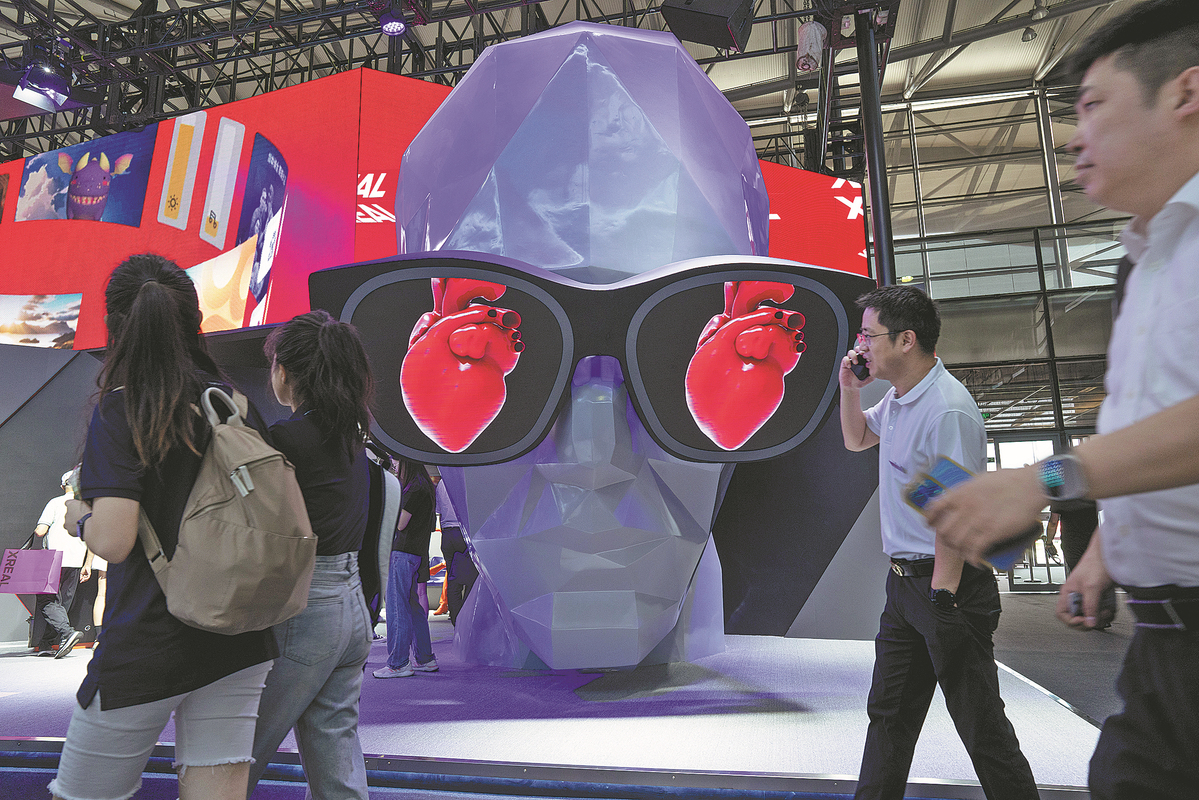 While Matthias Strauss, deputy executive director of the BAU Network for international trade fair organizer Messe Muenchen, believes that Shanghai is already the ideal Chinese city to host international exhibitions thanks to its complete infrastructure construction, and it can also learn from European counterparts like Munich and Barcelona to better connect the exhibition and tourism sectors.
Strauss said one major reason for people to go to Barcelona, which is well-known for industry gatherings, such as the Mobile World Congress, is the option of taking holidays there. The same logic applies to Munich. When the BAU — the world's leading trade fair for architecture, materials and systems — is held in the southern German city in January, people can attend the exhibition and then go skiing and do some sightseeing in Bavaria afterward, he said.
Bringing 240 million euros ($255 million) to Barcelona in 2022, the MWC's contribution to the local economy rose to $350 million euros for this year's edition, said John Hoffman, CEO of GSMA — the organizer of the MWC.
"It is easier to establish fairs in places where people also like to spend their holidays. The two purposes may be combined in Shanghai. Foreigners do not know how nice Shanghai's neighboring cities are, so maybe Shanghai could promote tourist attractions in surrounding areas. It also makes the 12-hour flight to the city more worthwhile," Hoffman said.
Strauss' suggestions happen to coincide with the three-year action plan that the Shanghai municipal government rolled out in late July, which pointed out that overlaps and ties between the exhibition and tourism sectors should be further strengthened in the city.
By better leveraging iconic fairs, such as the Shanghai International Automobile Industry Exhibition, better known as Auto Shanghai, as well as the China Digital Entertainment Expo and Conference, also known as China Joy among gaming aficionados, exhibitions can play a bigger role in boosting consumption and driving economic development by creating new growth engines, the plan said.
The total annual exhibition area in Shanghai is likely to reach 22 million square meters by 2025, of which 80 percent will be taken up by international shows, according to municipal government plans.
But that goal is not far-fetched. The Shanghai Municipal Commission of Commerce said 169 exhibitions were held in the city in the first half, with the total exhibition area exceeding 7.58 million sq m.
Looking back at pre-pandemic figures, 384 exhibitions were held in the first half of 2019, with 129 being international shows. The exhibition area of these fairs totaled 9.26 million sq m.
To Strauss, the recovery signs are clear. His participation in the China Architectural Design Expo held in Shanghai in early August is one example. Making his first visit to China in four years for the construction industry expo, he was more than happy to attend the show in person.
He said the past three years were "a terrible time", as the global exhibition industry essentially shut down. Messe Muenchen tried to establish online fairs, but "each and every one failed".
"We learned from the mistakes to bring digitalization and things online. In China, we had working lessons on WeChat for architects, and held online sessions for talks and discussions," he said.
"But it is not possible to bring people together in an online version. You have to touch the products for the actual feeling and talk with people physically," he added.
Apart from discovering the fact that foreigners can use WeChat to pay for taxi rides, which has made his stay in Shanghai much easier, another great surprise to him was the fact that the entire business environment in China has not changed much after the three-year pandemic.
Although the construction industry still faces downward pressure amid China's slower-than-expected economic recovery, Strauss still noticed delightful progress within the industry — both construction companies and users are attaching greater importance to quality.
The development of waterproofing technologies, which is one highlight of this year's CADE, is an example of the high-quality development of the Chinese construction industry, said Strauss.
"Chinese architecture is starting the move from big scale with lower quality to higher quality. It is in line with the major trend that China has been shifting its focus from rapid construction to ensuring high-quality outcomes," he said.
Industry exhibitions, like CADE, are ideal platforms where people can better understand industry trends, design methods and product applications to help achieve high-quality development goals, added Strauss.