Beijing Hotel NUO unveils tours throughout its historical sites
Share - WeChat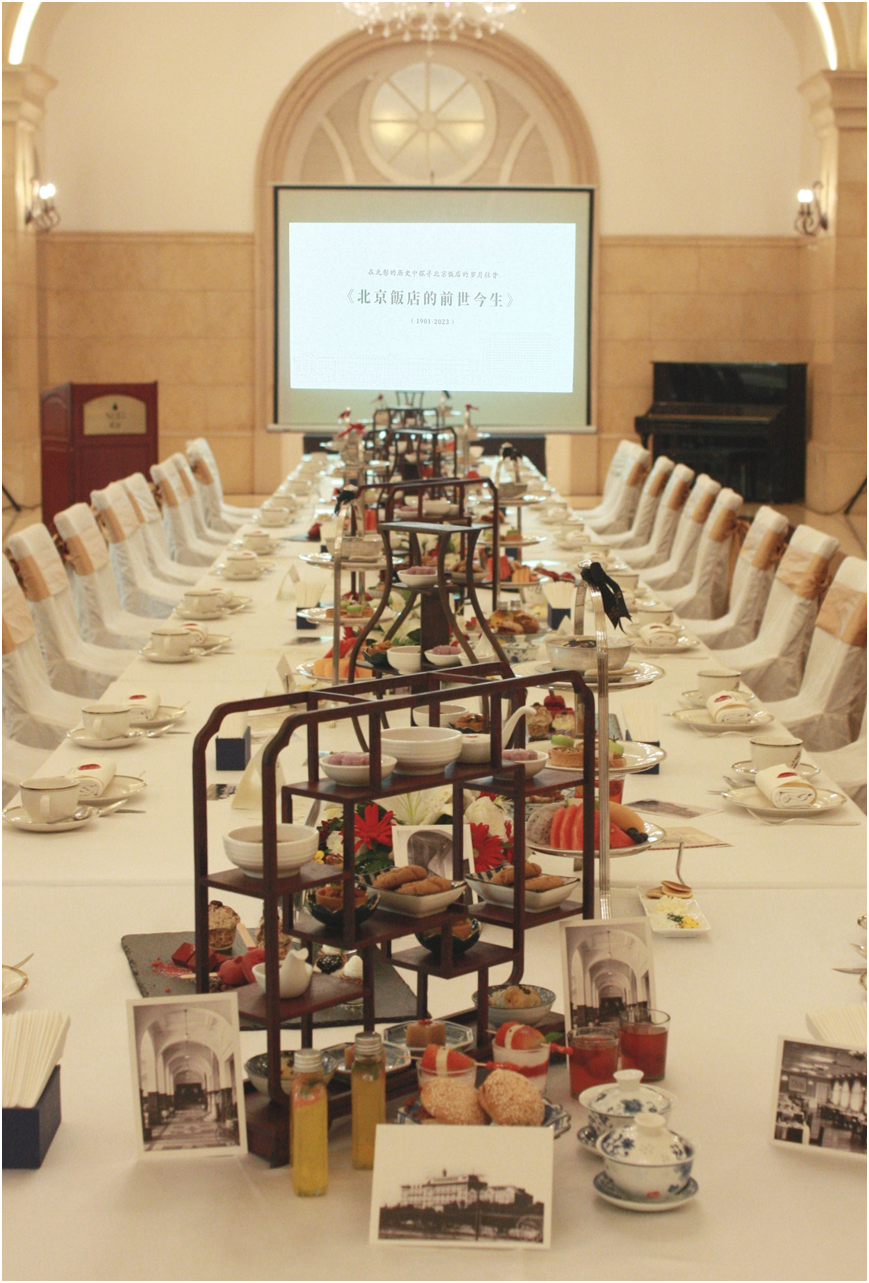 Century-old Beijing Hotel NUO has sealed a collaboration with the Beijing Culture Relics Protection Association and the Chinese Museum Association to offer customized tours along the historical and cultural places of the hotel premise, with an aim to transport every history enthusiast through the annals of time and to immerse themselves in the hotel's legacy.
Through this alliance, Beijing Hotel NUO has interconnected many of its renowned venues, each exuding rich historical anecdotes. The Writer's Bar, once a gathering ground for the literati like George Bernard Shaw and Guo Moruo, unveils its secrets; the Heritage Suite, a sanctuary once graced by revolutionary forerunner Sun Yat-sen and esteemed Irish playwright Montgomery Tully, reveals its timeless allure; the Drawing Room, once the office of Chang Hsueh-Liang, showcases its historic significance; and the site bearing witness to the birth of China's inaugural flag and national emblem, stands in all its glory. This remarkable study tour unfolds to capture the essence of history in its full splendor.
Beijing Hotel NUO, once known as "the Most Luxurious Hotel in the Orient", is one of China's most historic luxury accommodations. It has stood proud on central Beijing's Chang'an Avenue through a century of boundless changes. From the grand French façade to its broad marble staircase, polished 1920s dance floor and rooms of various styles, it is a unique treat for guests with a passion for classic beauty.
The Discovery of Beijing Hotel NUO packages are published on the hotel's official Wechat shop and GHA Discovery. Visit them for more information and reservation.