US factor emerges in India's row with Canada
Share - WeChat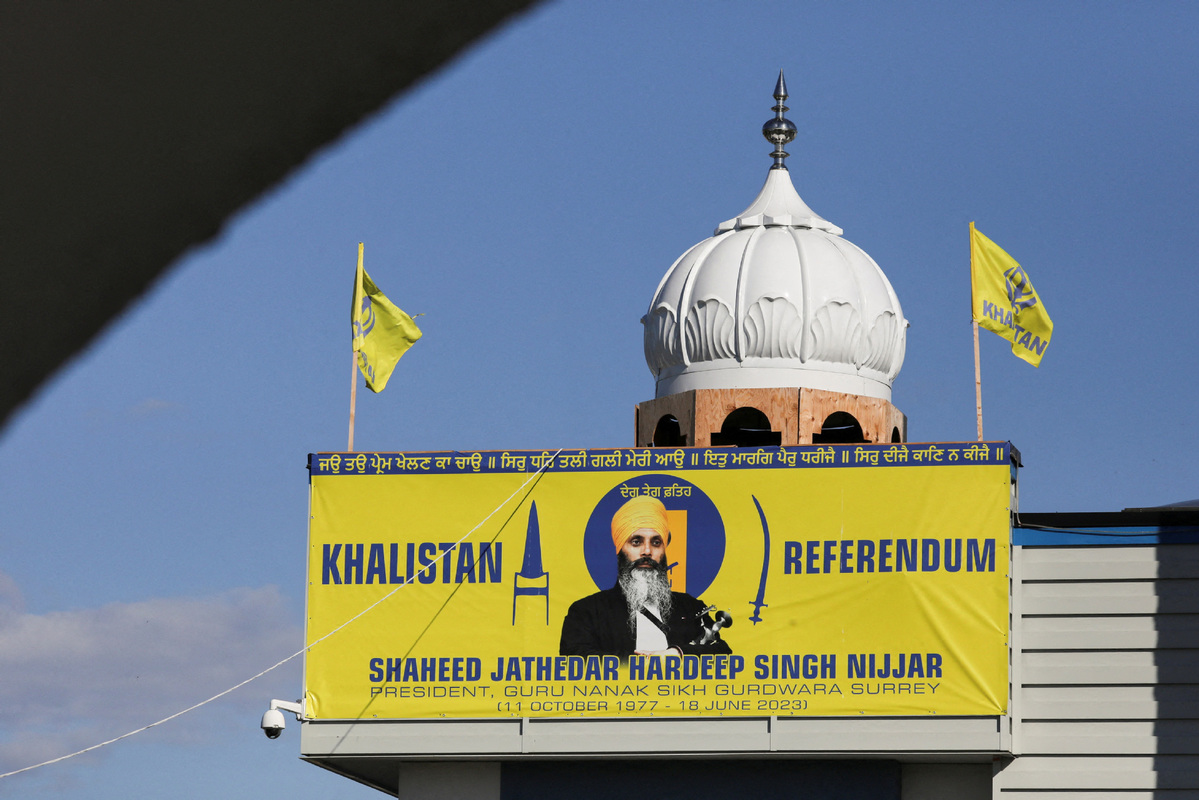 Recent leaks indicate that the United States has contributed to Canada's allegation that India is responsible for the assassination of a Canadian citizen, playing a crucial role in the diplomatic tiff between New Delhi and Ottawa, experts said.
Canada-India ties recently sank to a deep freeze after Canadian Prime Minister Justin Trudeau accused Indian agents of being behind the killing of Sikh leader Hardeep Singh Nijjar on Canadian soil, which was strongly rejected by New Delhi.
Canadian CTV News network on Sunday released an interview with US Ambassador to Canada David Cohen, during which he explicitly stated: "There was shared intelligence among 'Five Eyes' partners that helped lead Canada to make the statements."
Citing "Western allied officials", The New York Times specified that "US intelligence agencies offered their Canadian counterparts context that helped Canada conclude that India had been involved".
Qian Feng, director of the research department at the National Strategy Institute at Tsinghua University, said the "Five Eyes" alliance has been closely monitoring India.
"Although India has been very close with the US recently, it's still outside of the US' core allies circle, and may never become one of it. The Anglo-Saxon bloc, historically, has been noted for its exclusiveness."
US Secretary of State Antony Blinken said on Friday that he hopes India will work with the Canadians on this investigation and expects accountability from the Indian side.
According to Sun Xihui, an associate research fellow with the National Institute of International Strategy at the Chinese Academy of Social Sciences, "the US is reluctant to openly embroil in the row between Canada and India, because it fears such involvement could potentially disrupt its strategic objective of aligning with India as a counterbalance against China".
The Khalistan movement, which seeks to establish an independent homeland for the Sikh community in India's northwestern Punjab region, is creating a rift in relations between Western countries and India, said Sun.
The movement was ruled as illegal in India. But in countries with sizable Sikh populations such as Canada and the US, there are many supporters for the movement. Canada is home to the largest Sikh population outside India.
Indians have started to voice their dissatisfaction with the US stance in the diplomatic spat. In an editorial, The Tribune, an Indian daily newspaper, inveighed against the US, stating that "the US, that inveterate global policeman … has laid bare its bias and double standards by targeting India".
"This should be a wake-up call for India," Qian said, adding that the alleged assassination also tarnishes India's global image and may have a long-lasting negative influence on future cooperation between India and the Western nations.
Xinhua and agencies contributed to this story.