Volvo CEO hails NEV potential in China
Share - WeChat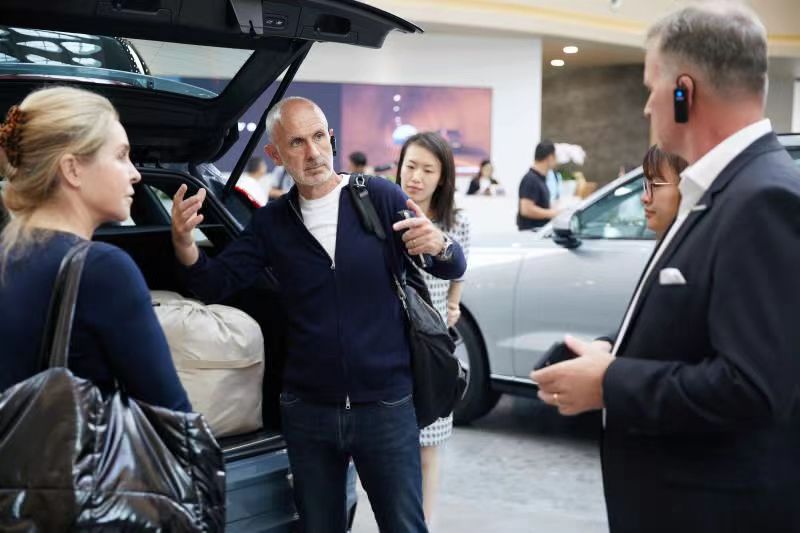 Jim Rowan, president and CEO of Swedish carmaker Volvo, said on Sunday that it is impressive to see how fast electrification is taking place in China, the world's largest market for new energy vehicles.
In a Linkedin post, Rowan wrote he also saw the strong demand from consumers for EVs and the infrastructure that enables the rapid shift towards electrification.
"We had a great visit to China this week. It's a country I've spent a lot of time in throughout my career and am always fascinated by the velocity of change and its ability to transform and innovate," he wrote in the post.
Rowan did not disclose the purpose of his visit to China but people with knowledge of the matter said he was here for Volvo's board meeting.
The move is seen as the carmaker's growing emphasis on the Chinese market and also a sign of Volvo's efforts to speed up electrification.
A total of 5.37 million electric vehicles and plug-in hybrids were sold in the country, up 39.2 percent year-on-year, according to statistics from the China Association of Automobile Manufacturers.
"It was encouraging to see the potential we have for Volvo Cars in China and I look forward to the upcoming reveal of our new EM90," Rowan wrote in his post.
The EM90 will be Volvo's first electric MPV, scheduled to be unveiled in China in November.
Volvo sold 108,048 vehicles in China, its largest market since 2014, from January to August, up 5.3 percent year-on-year.
The carmaker saw its market share go up to 6.2 percent in the January-August period, up 0.1 percentage points from the same period last year.
Last year, China accounted for 26 percent of Volvo's global sales, up from 8 percent in 2010, when Geely acquired the carmaker from Ford.